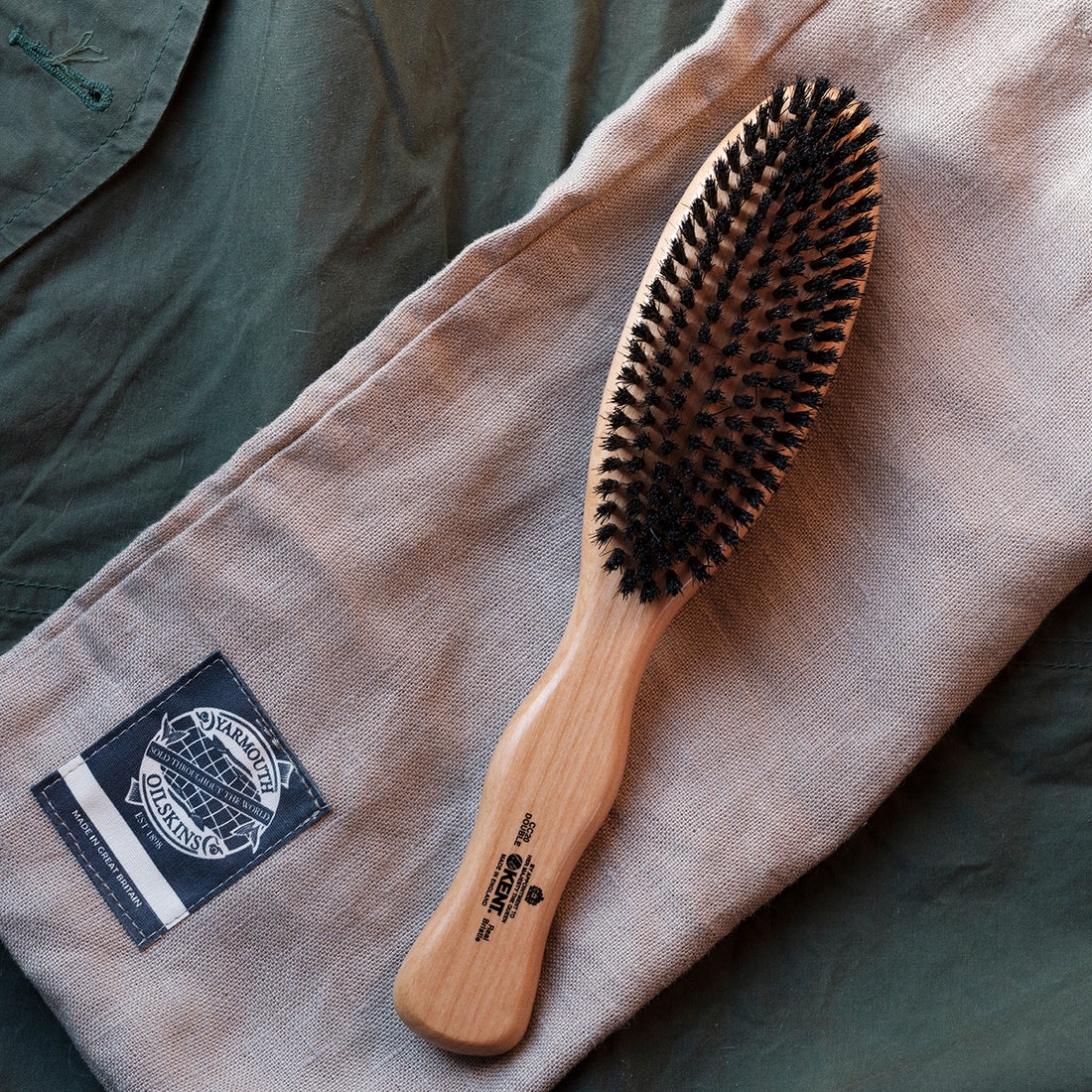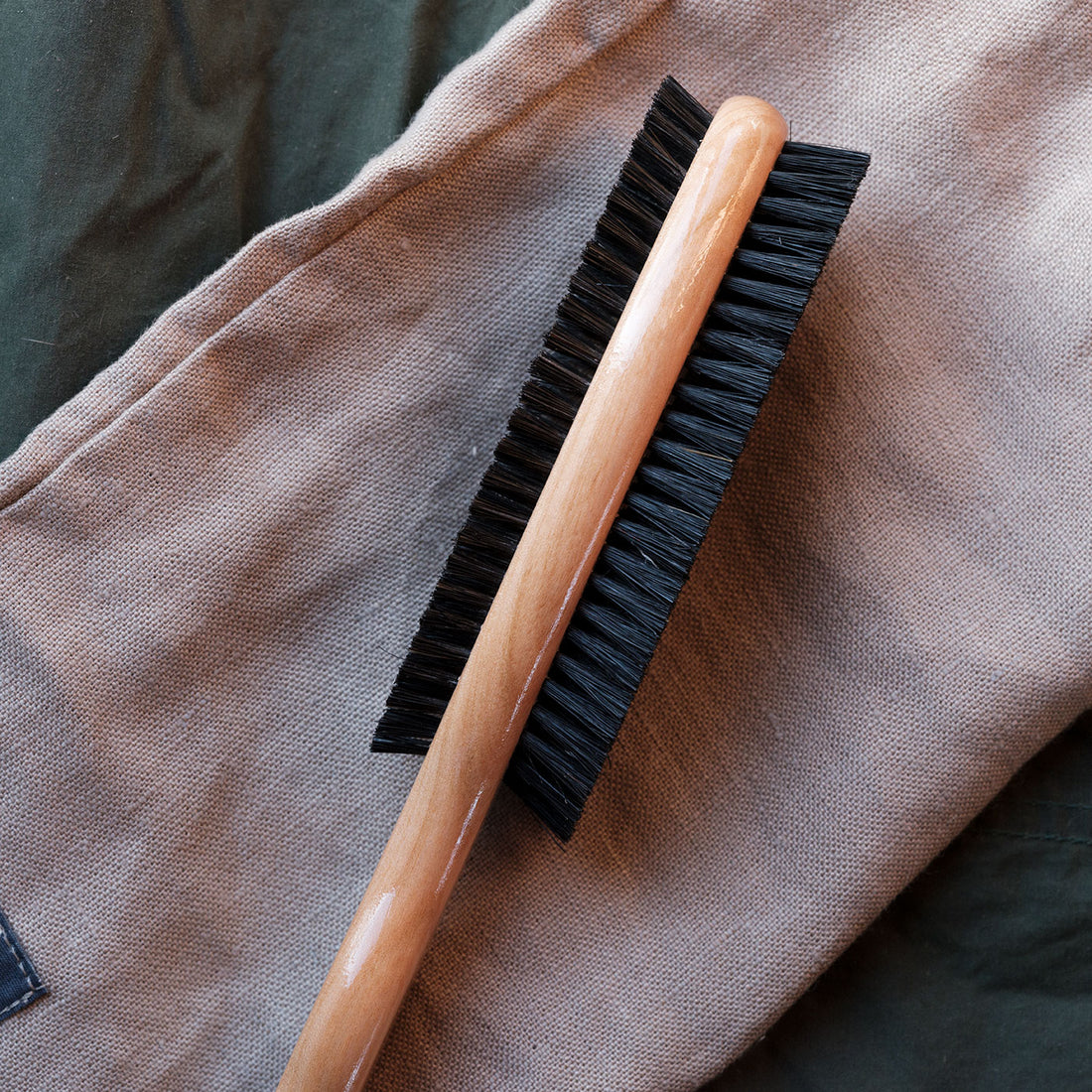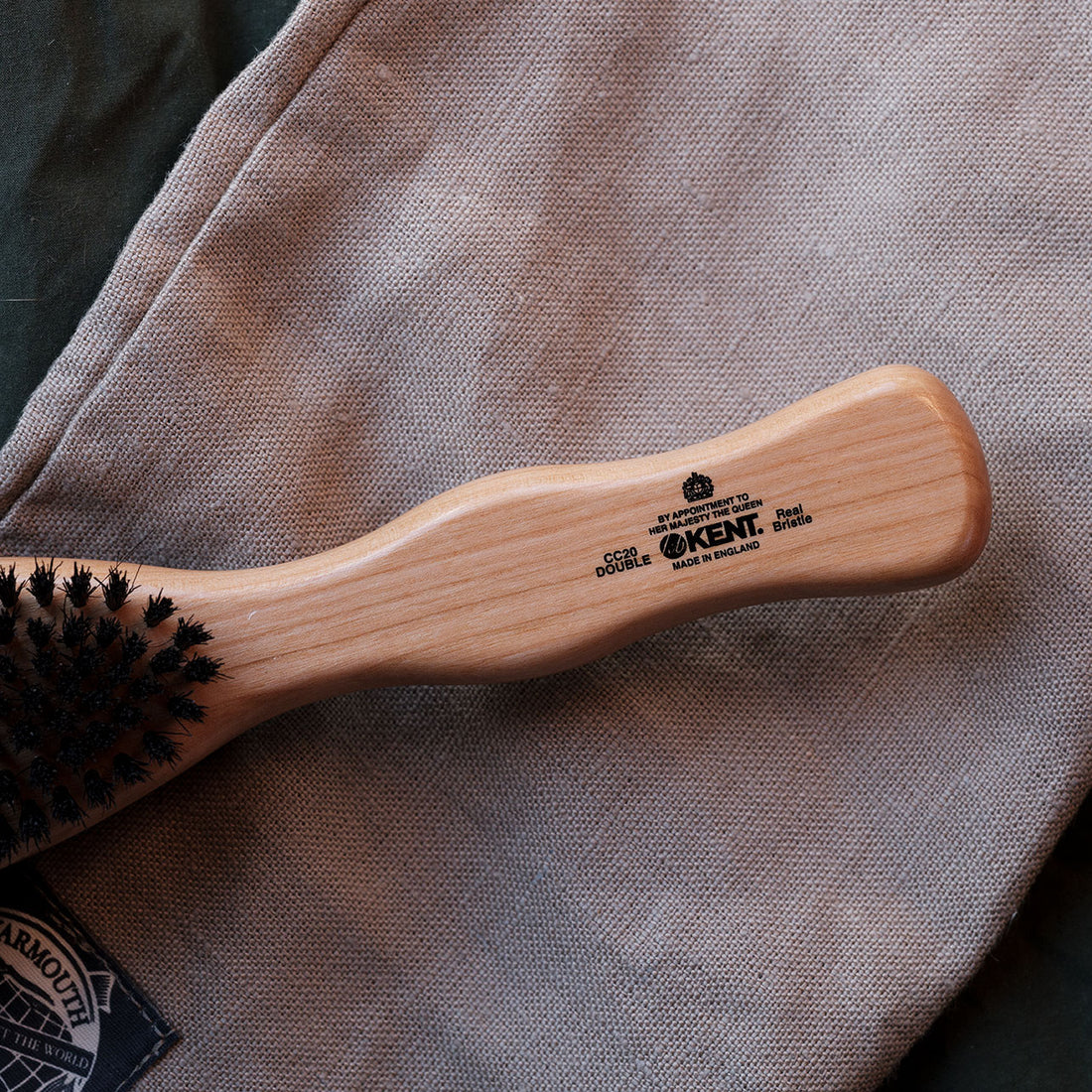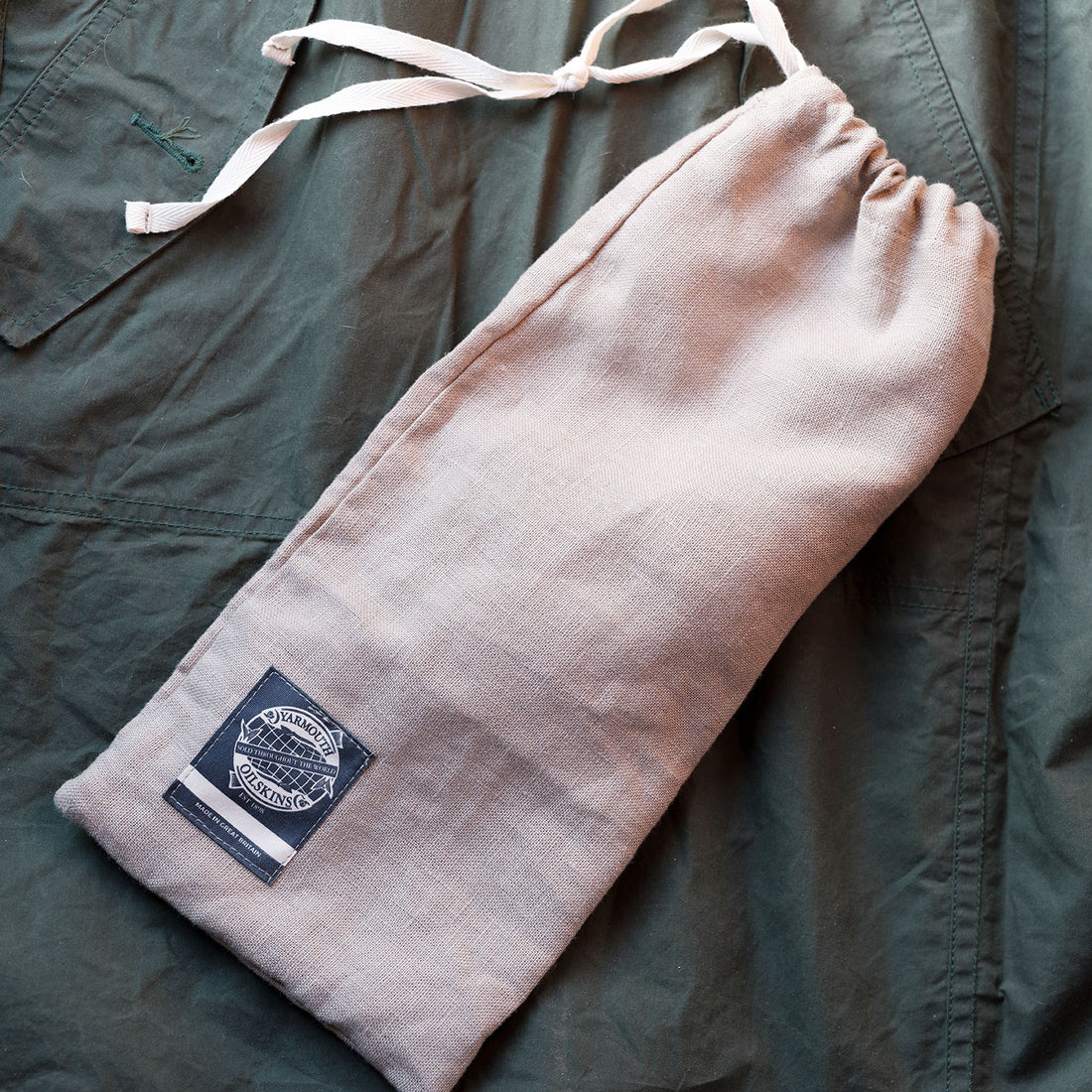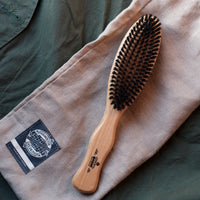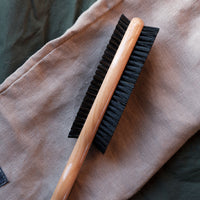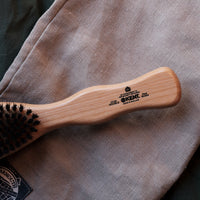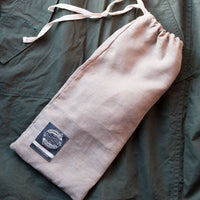 Double-Sided Natural Bristle Cherrywood Clothes Brush
For clothing to truly last its important that they are looked after well. A big part of that is only washing things when they really need it. Thats where a great clothing brush helps. In washing clothing only when it really needs it we also help the environment.

We have selected a clothes brush made in England by Kent Brushes who have made brushes since 1777. Perfect alongside our Garment Refresher, this clothing brush is ideal for brushing off dried dirt, pet hair and general lint.


This double-sided clothes brush is made from cherrywood and is filled with two strengths of natural bristle. The firm natural bristle side is suitable for removing mud or dirt from any fabrics, while the soft natural bristle side is suitable for gentle brushing.

Comes with a Yarmouth Oilskins storage bag

Made in England.

Overall length 265mm
Length of handle 120mm
Width 57mm