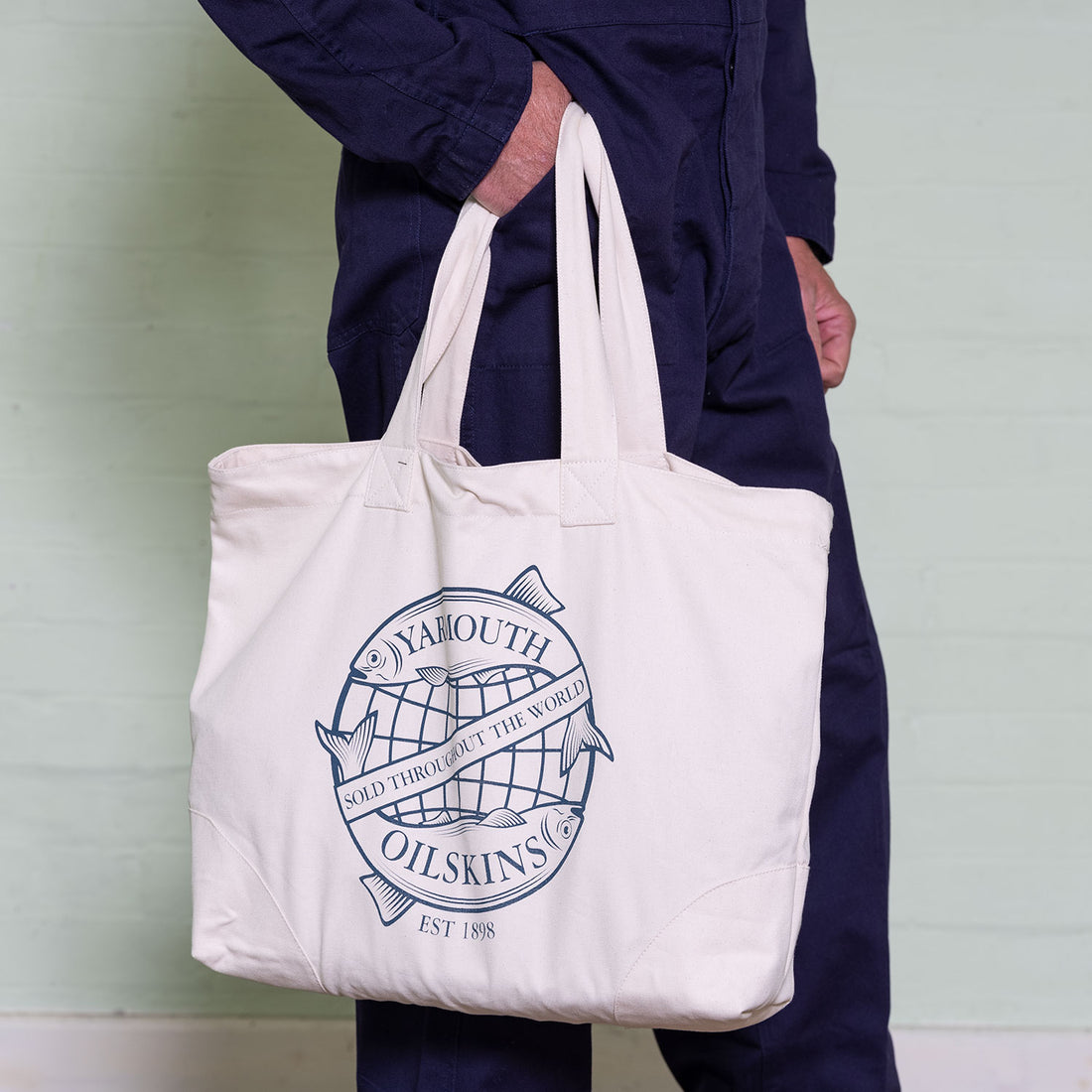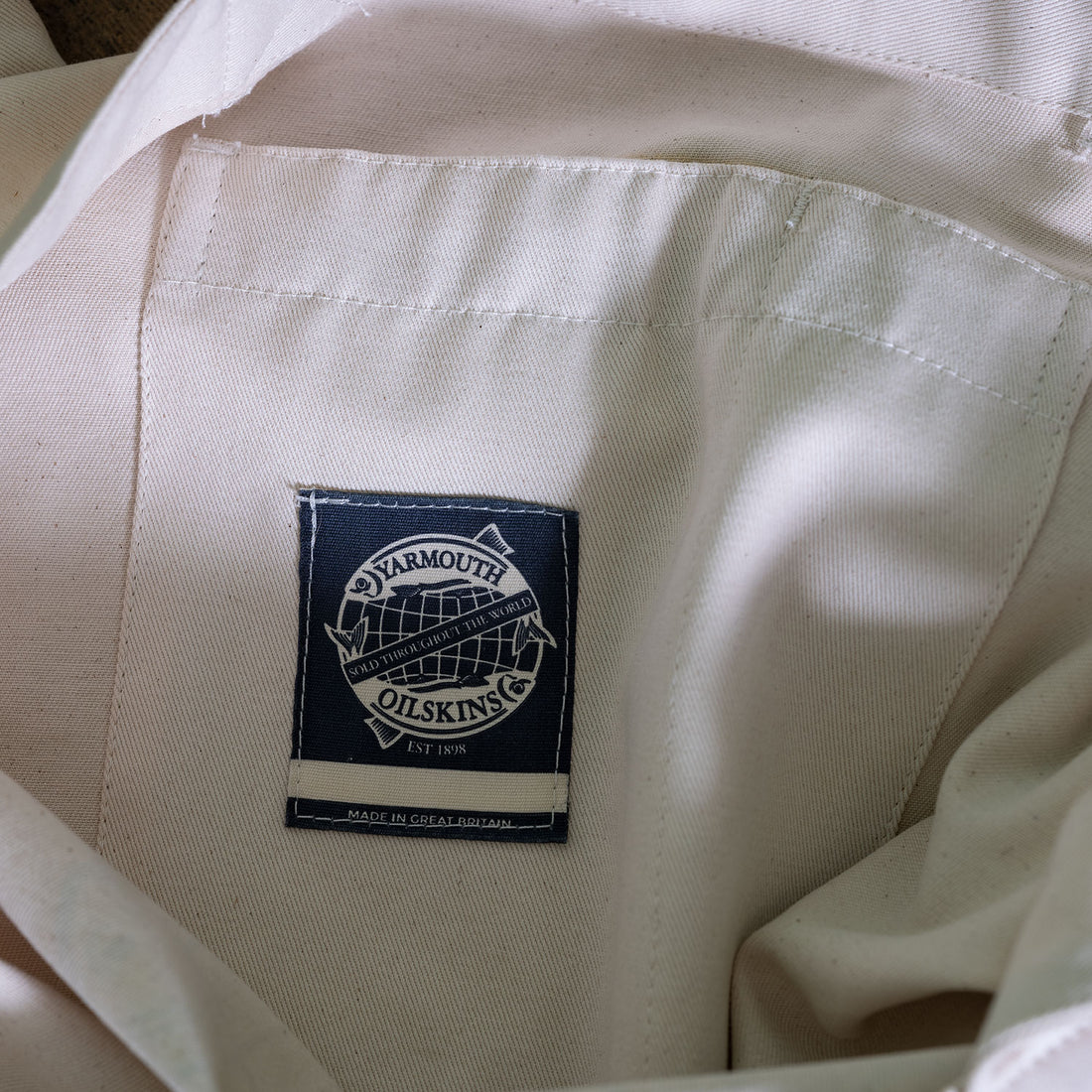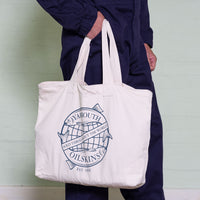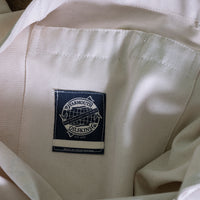 The Story
The Shopper Bag is a Yarmouth Oilskins practical interpretation for today's customer. The Yarmouth Oilskins Globe logo with the ambitious strap line 'Sold Throughout The World' has remained unchanged for over 120 years. The design features two herring fish, affectionately known in the town as 'Bloaters'. The Bloater is integral to the  history of our town and our own business. The fortunes of Great Yarmouth once rested solely on the fishing industry.

The Detail
Made in 100% unbleached cotton twill finished in Lancashire. Reinforced corners ensure a hardwearing, versatile and reusable bag for all occasions. 

This Edition

This edition features a large navy printed 'bloater' Yarmouth Oilskins logo. 
We hand screen print the bags locally
in Norfolk using environmentally friendly water-based inks.
Made in Great Yarmouth, Great Britain