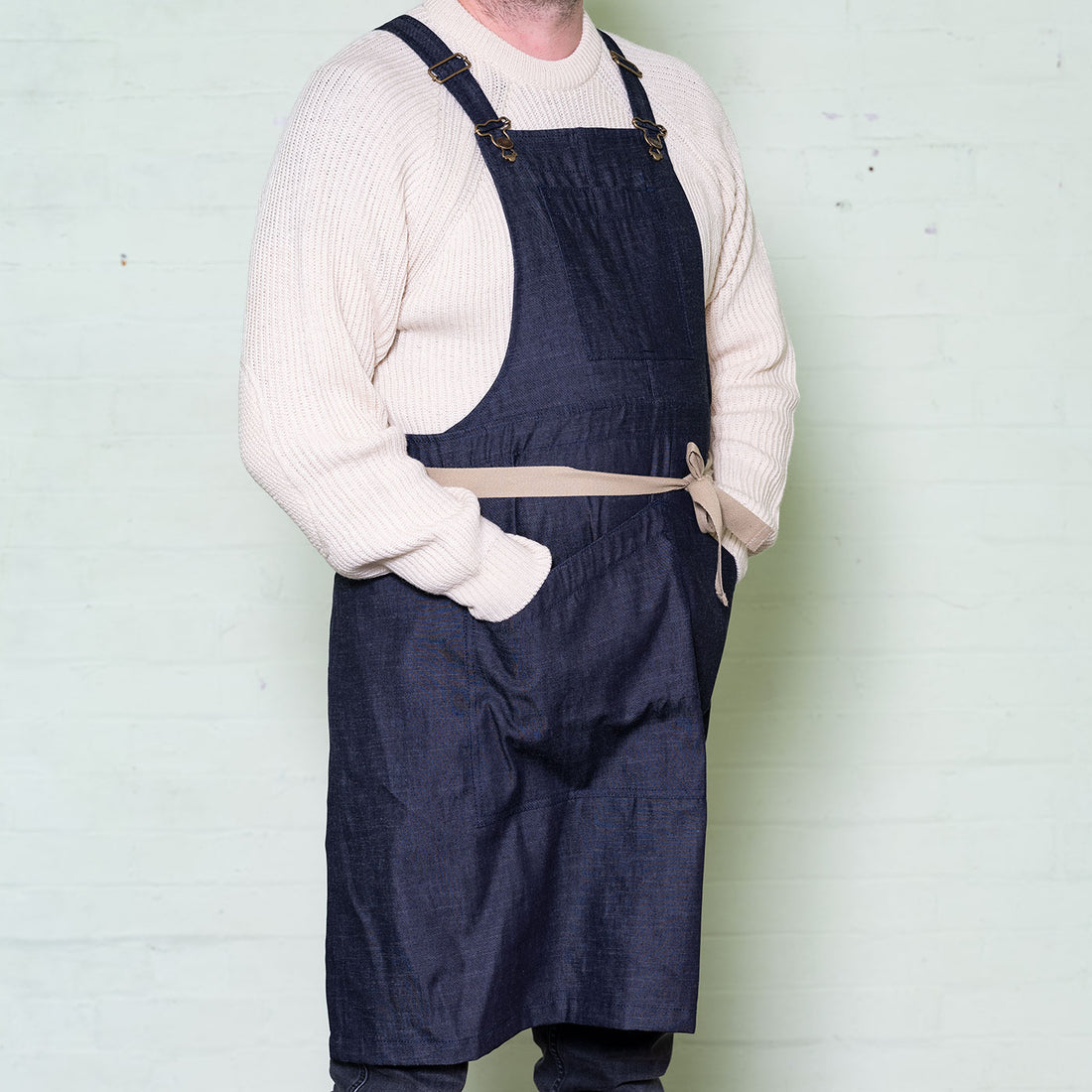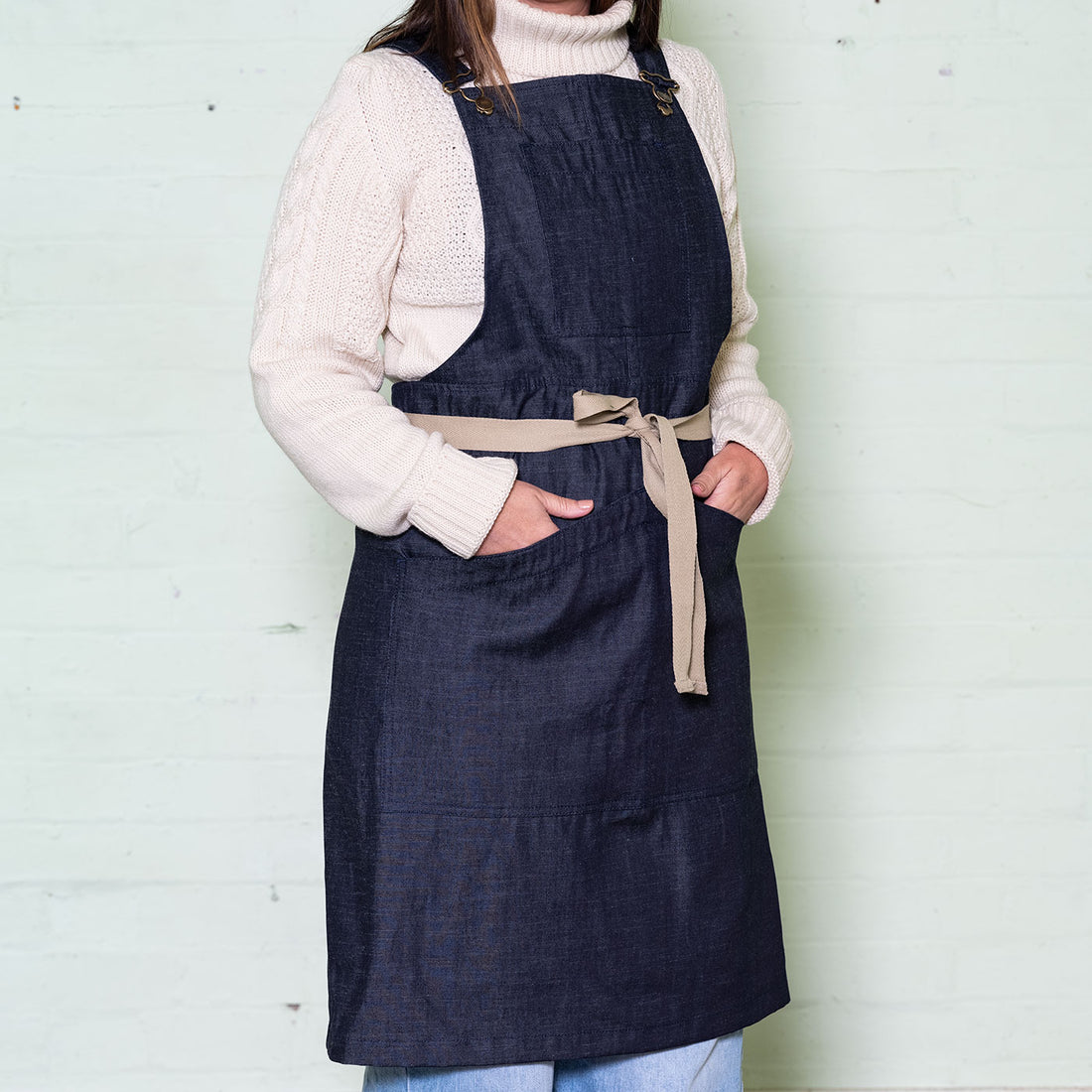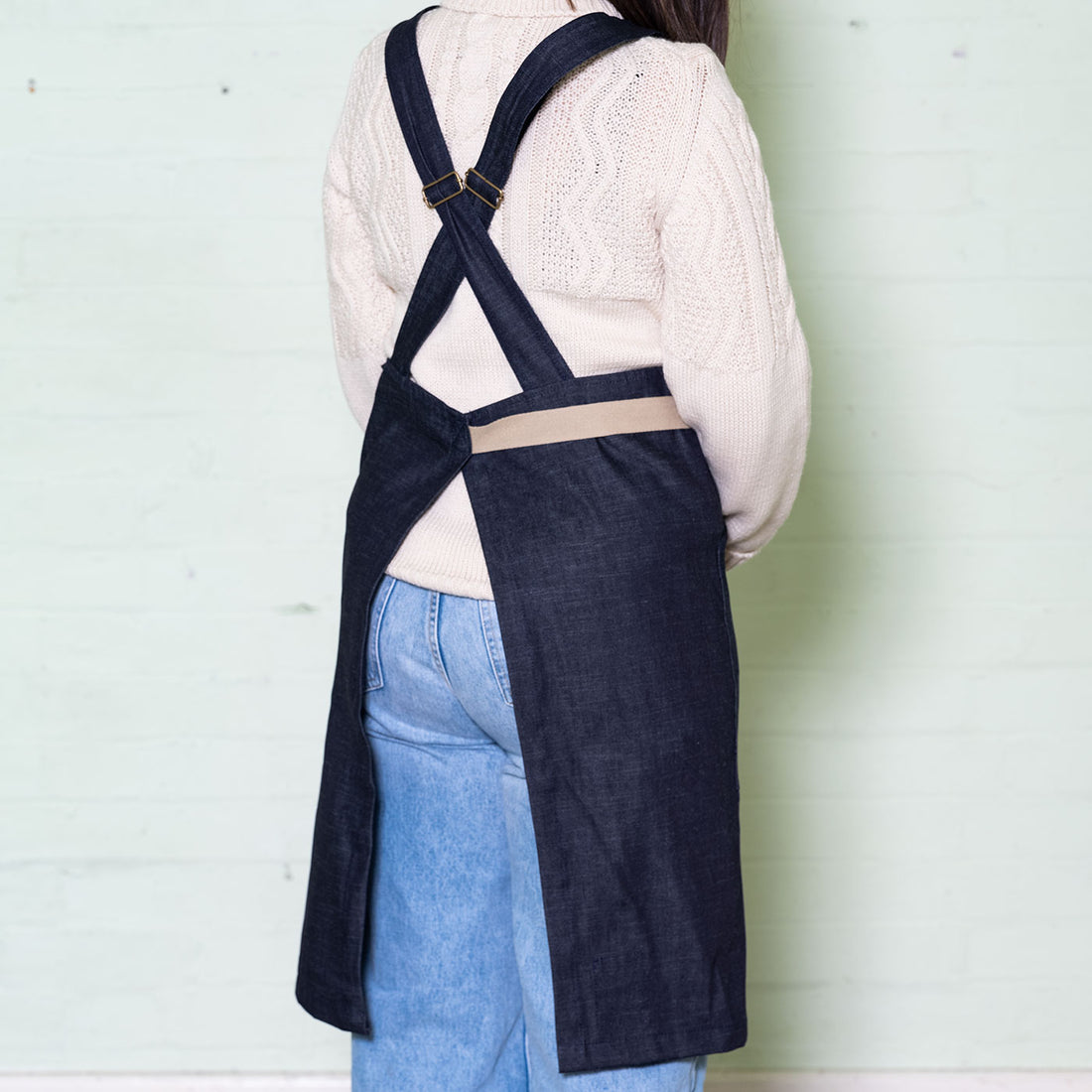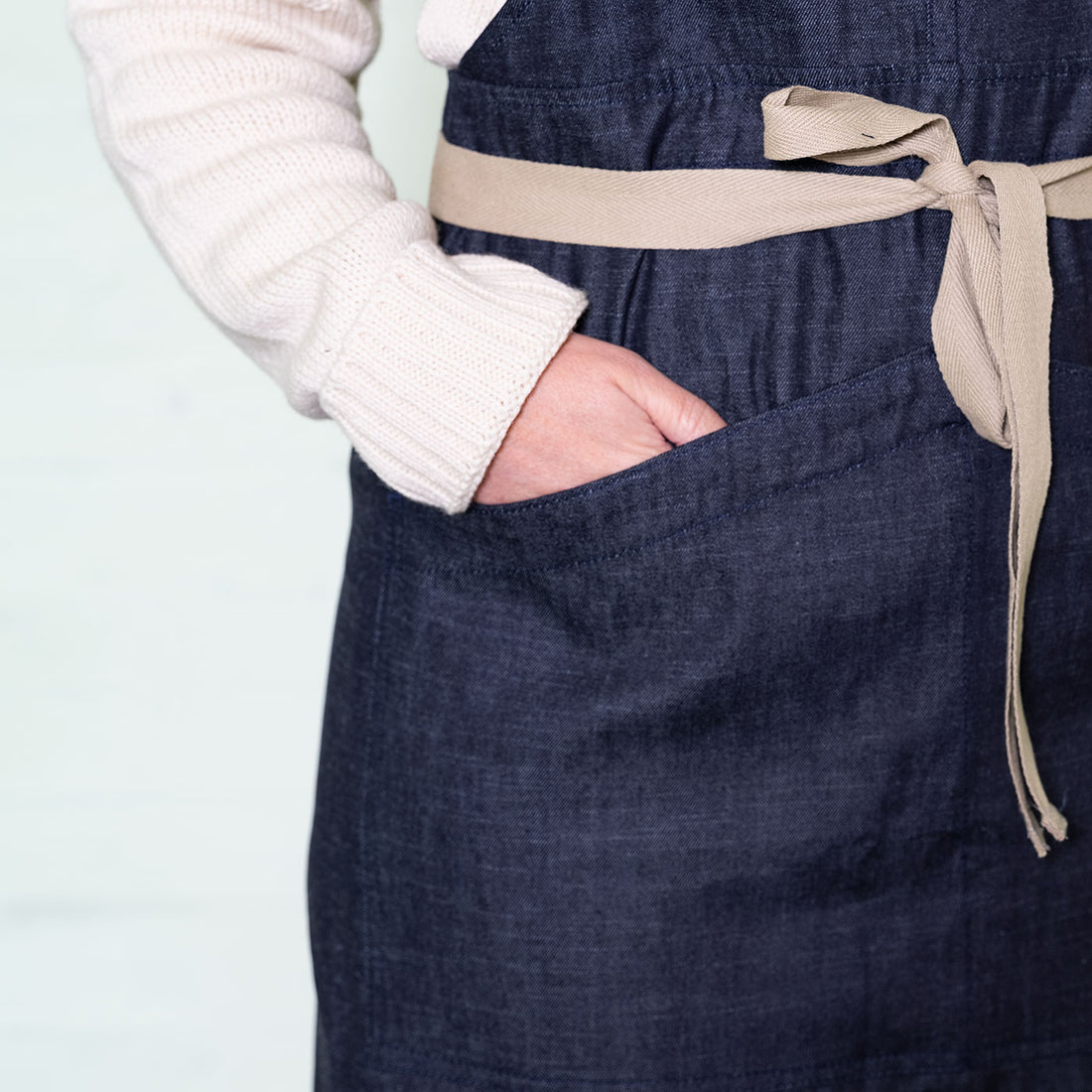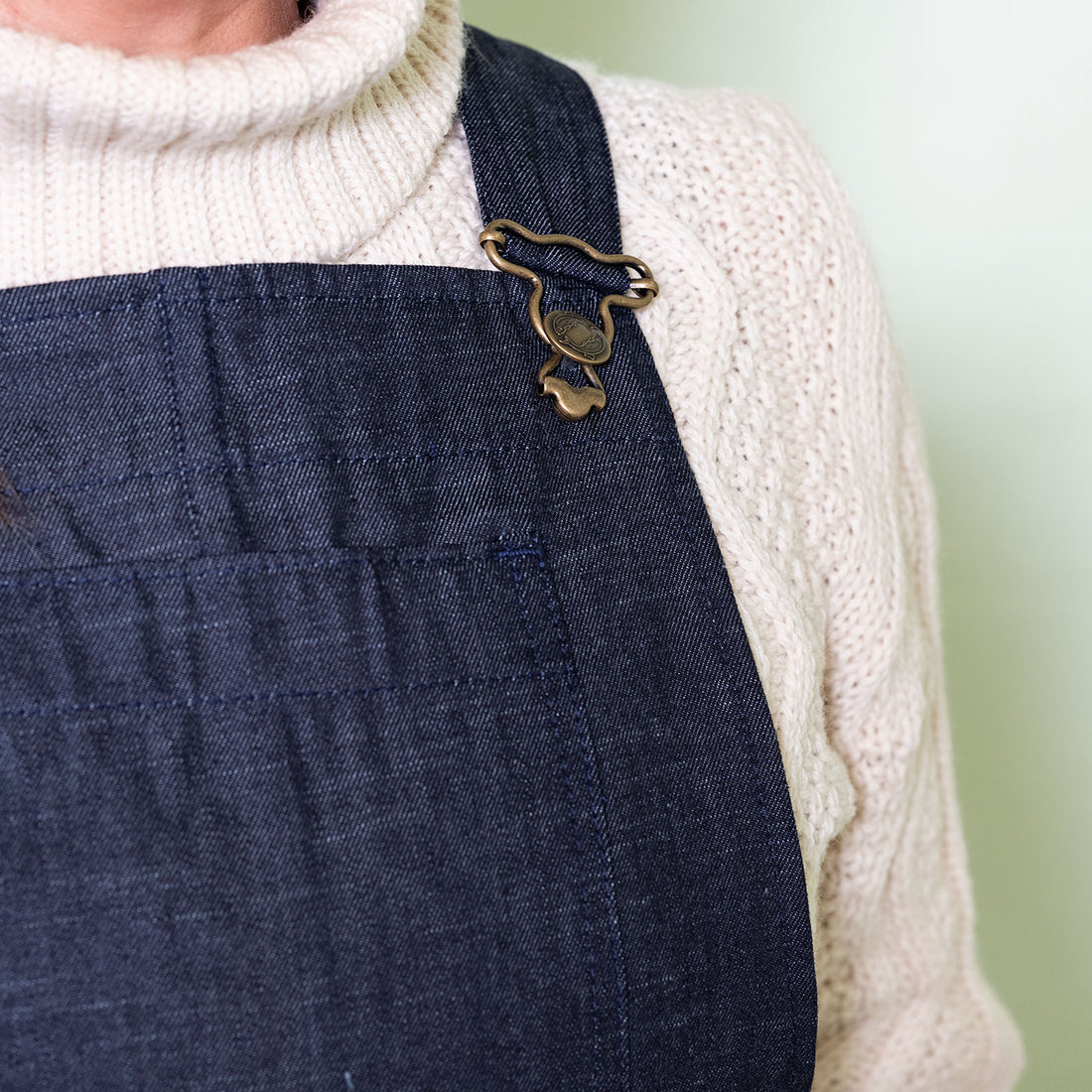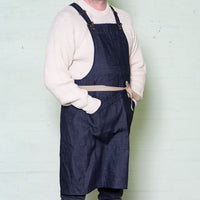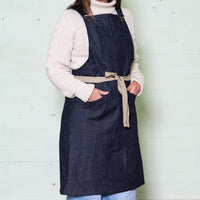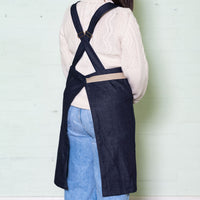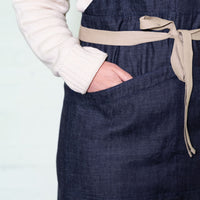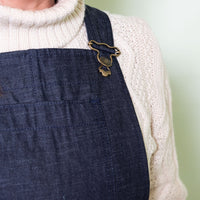 The Yarmouth Apron - 7oz. Raw Denim
The Story
Yarmouth Stores have made aprons for all different trades since 1898. The Oilskin Apron features in the archive as far back as the 1930s "made from stout rough finish oilskin" always with a "large pocket stitched down the middle of the pocket."

The Detail
The Yarmouth Apron is made from 7oz. deadstock indigo denim woven in Portugal . We sell the apron unwashed , so that it will develop its natural patina, unique to you, with every wash and wear. The apron is adjustable on the shoulder straps and waist,  making it easy to find the perfect fit .We've used heavy herringbone tape for the ties, our traditional brass Bib & Brace fastening at the shoulders, and our Oilskin branded brass studs. There's a generous bib pocket, and a deep angled waist pocket, both faced in the heavy herringbone twill.