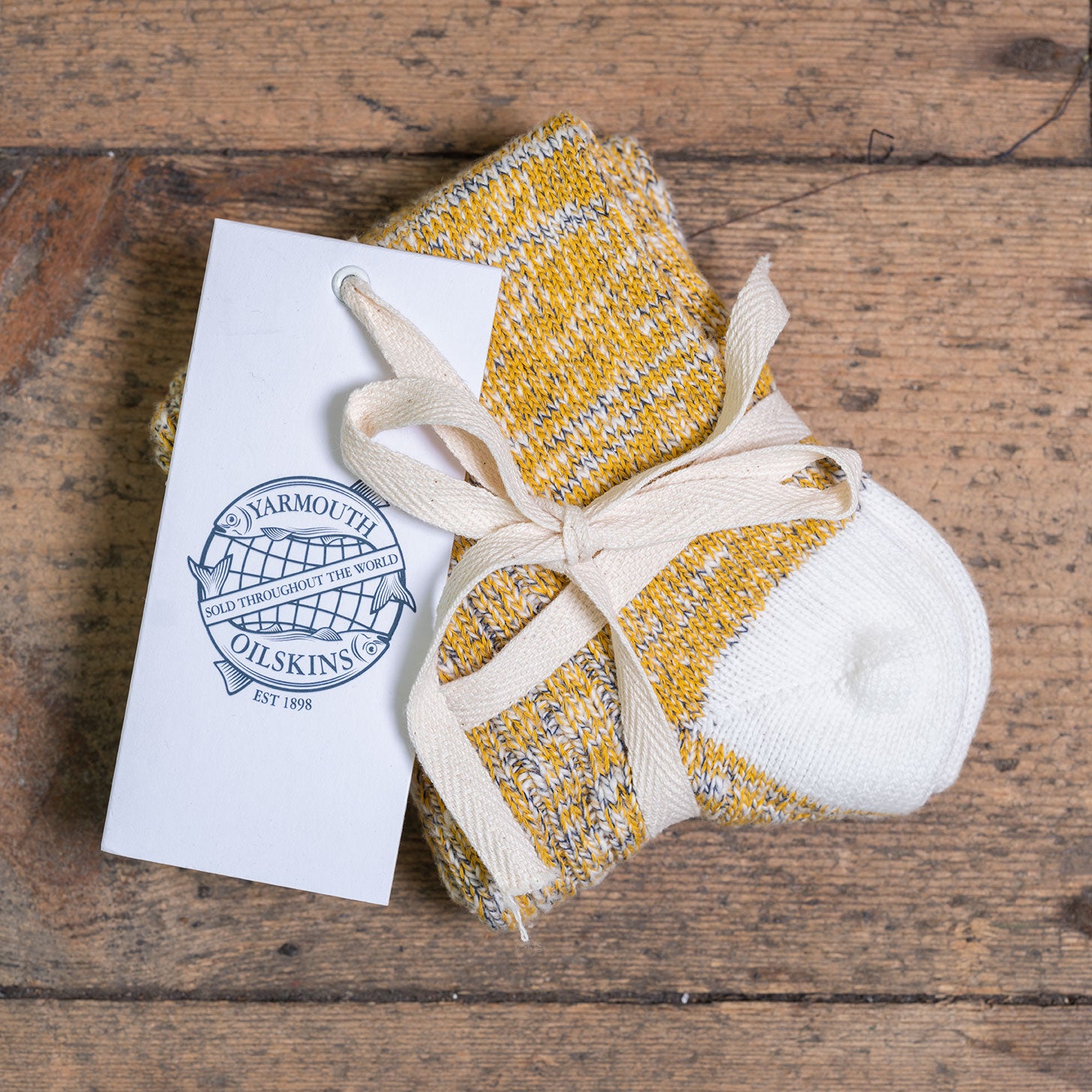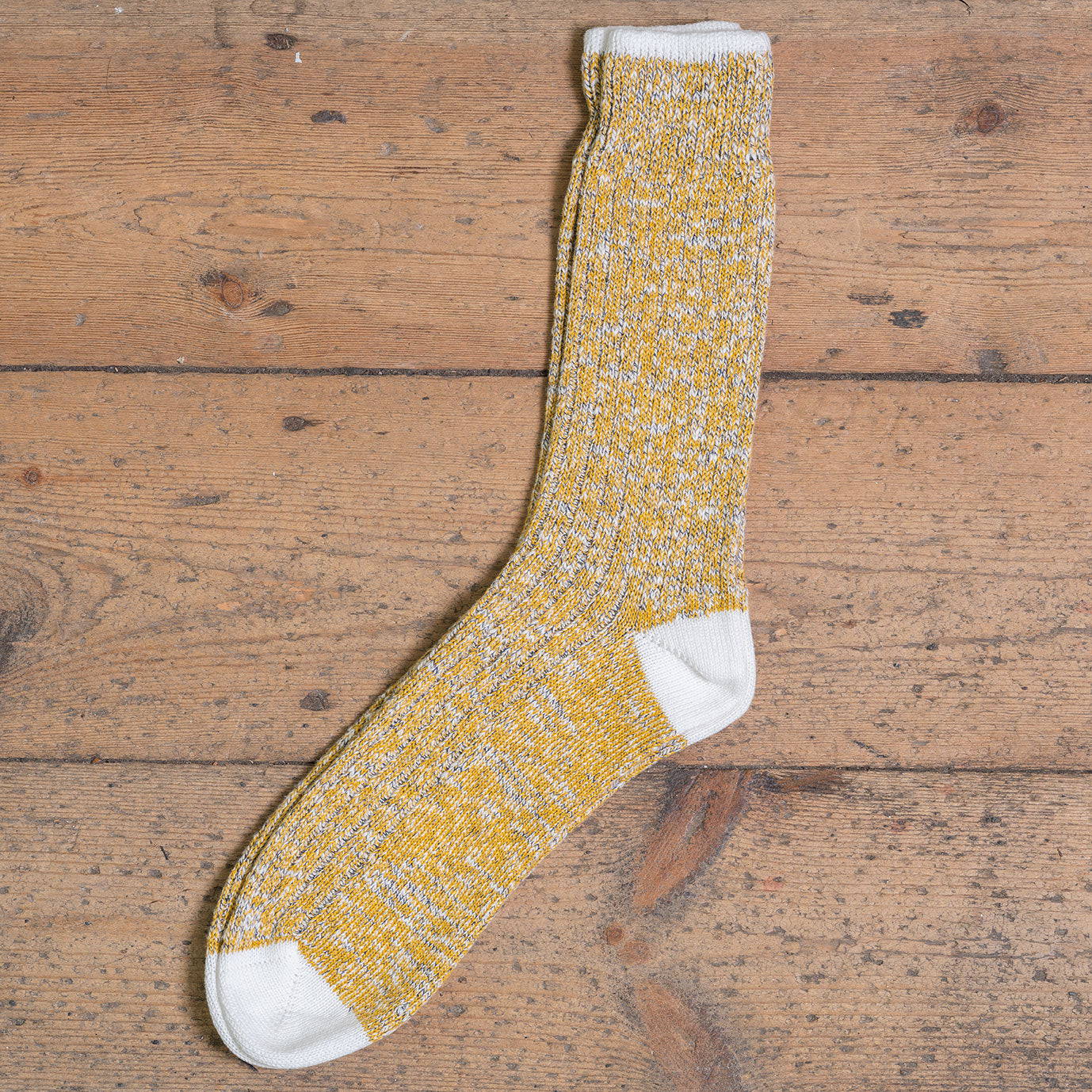 The All Season Socks - Mustard
Mustard
Our All Season Socks are 100% cotton made using three thread colours inspired by our collection. As the name suggests they are perfect all year round due to being naturally breathable and extremely hard wearing.
ONE SIZE - Fits UK7-11
Good, long-lasting socks have always been available in our stores and catalogues. Over the years, those at sea opted for Wool or Cotton depending on the weather. Cotton socks have greater durability whatever your footwear.
Our colour blended socks have been expertly crafted from a super soft, premium 100% pure Egyptian cotton.

We have chosen different yarn shades to create a multicoloured effect that resemble the colours of the coast. These rugged looking socks are ribbed for comfort and finished with a ribbed cuff and contrasting tip, heel and toe. The toes on our socks are hand linked which gives a beautifully comfortable almost undetectable toe seam by using traditional hand linking methods.

The socks are machine washable , made with only the finest long staple Egyptian cotton, this hard wearing fibre provides exceptional comfort, and suitable for heavy wear, designed to be the ultimate boot sock.

Knitted exclusively for us in Wales by expert sock manufacturers Corgi est. 1892.