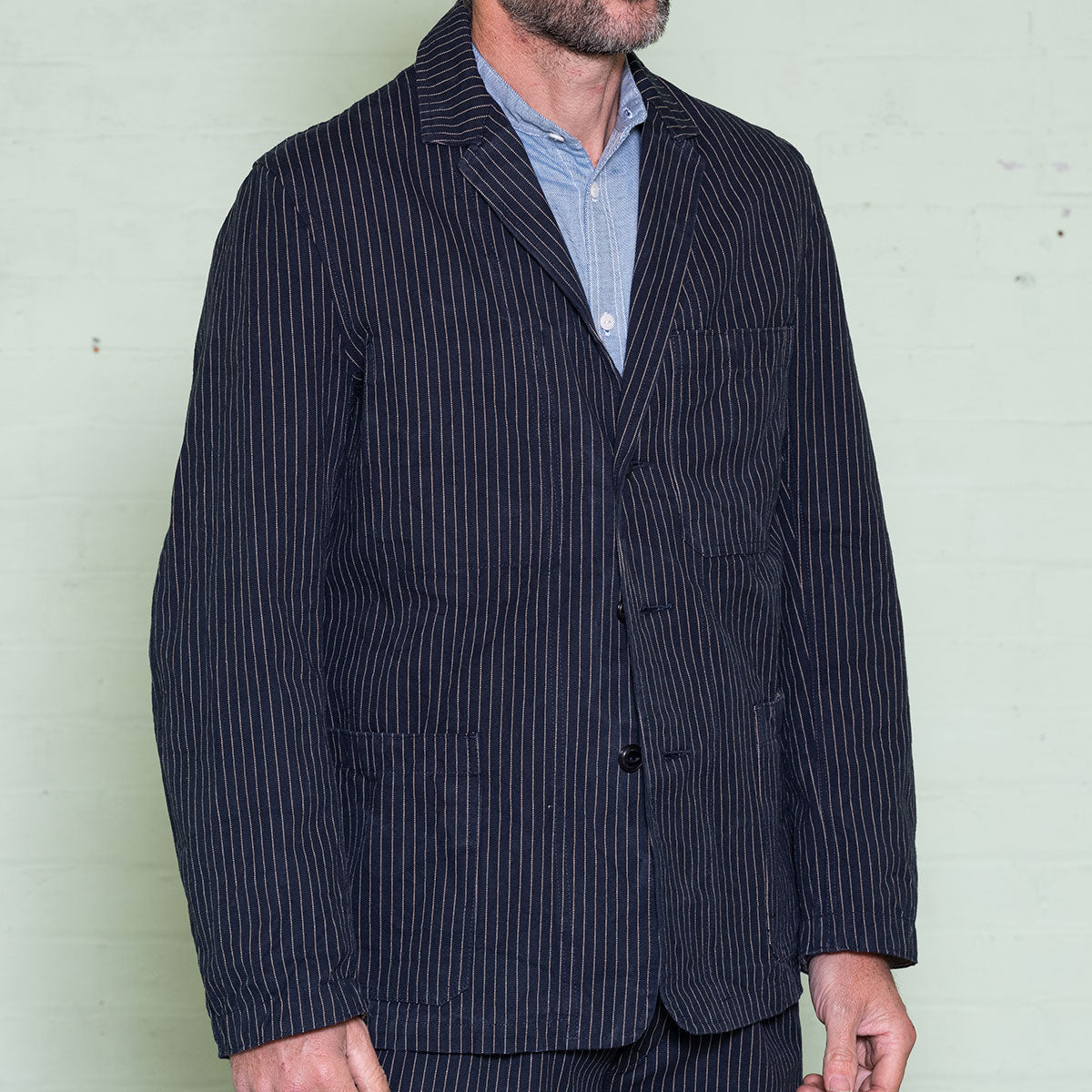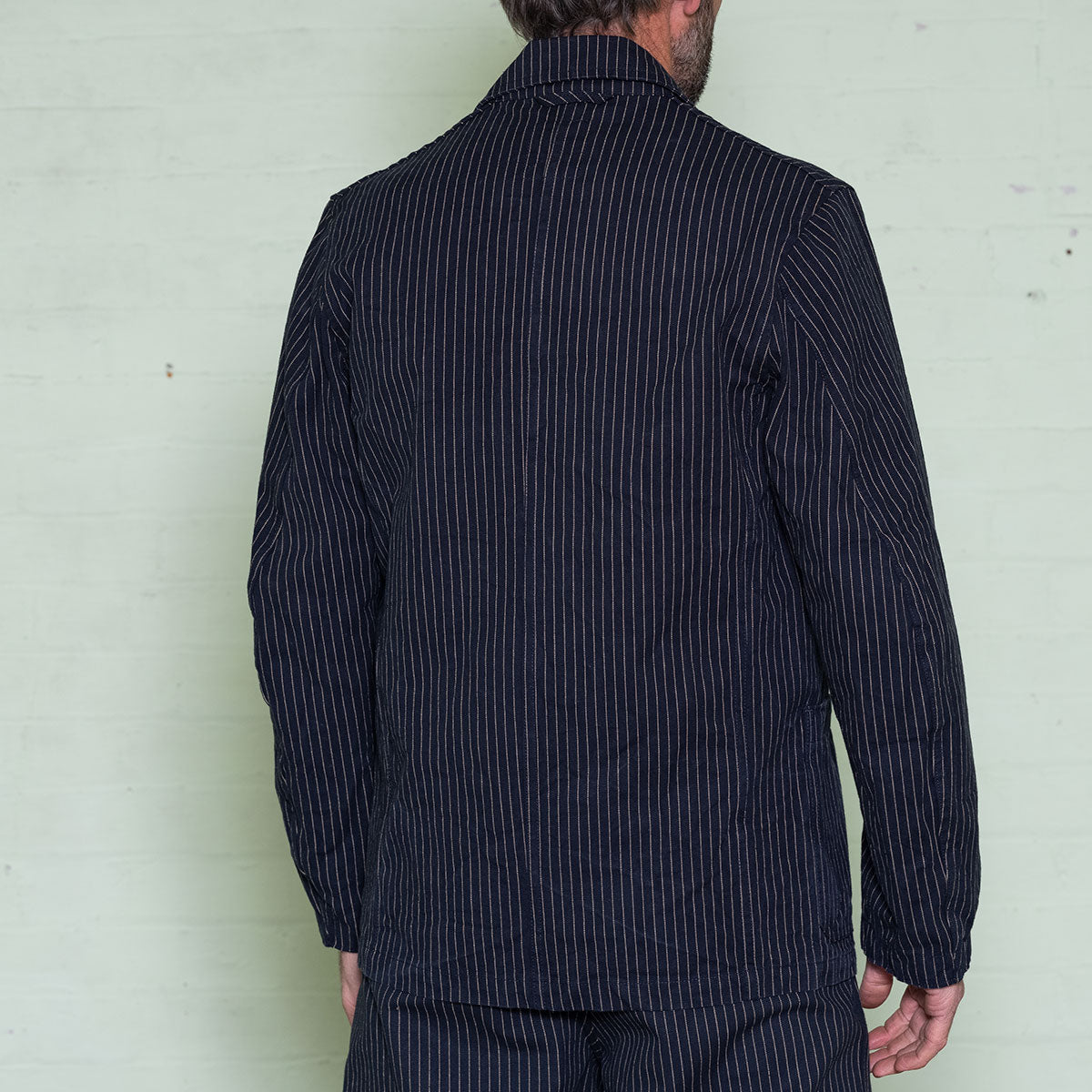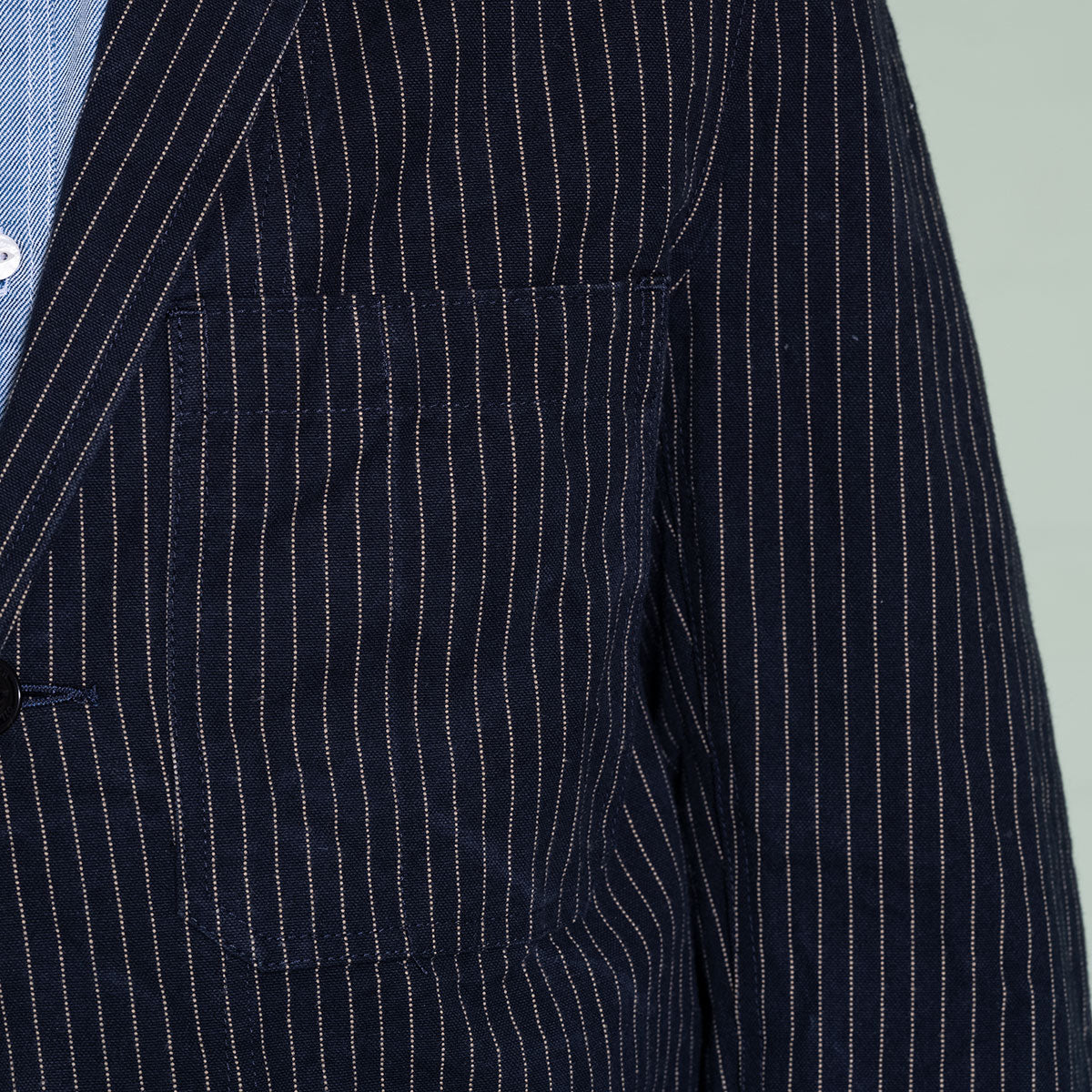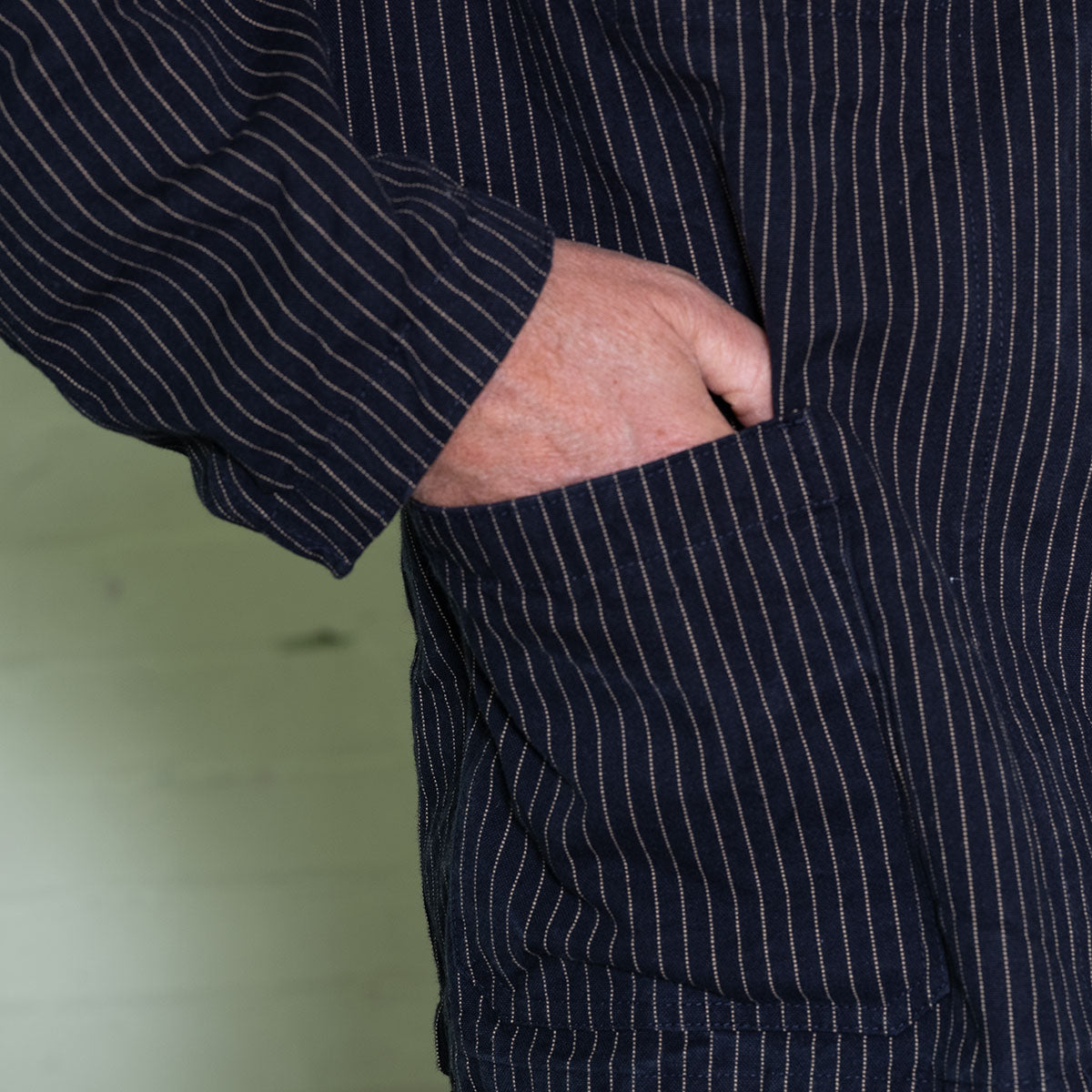 The Engineer Jacket - Chalk Stripe
The Story
The original Yarmouth Stores Drill Jacket was available in white only with detachable buttons and 3 outside pockets. Today, The Engineer Jacket is an iconic yet versatile silhouette is a single breasted 3 button relaxed fit.
The Detail
The jacket is unlined with French seams. It has traditional patch pockets with pen pocket detail and etched Corozo fisheye buttons. This fabric is a subtle beige chalk stripe woven on to a dark navy 100% cotton canvas weave.
Made in Great Yarmouth, Great Britain