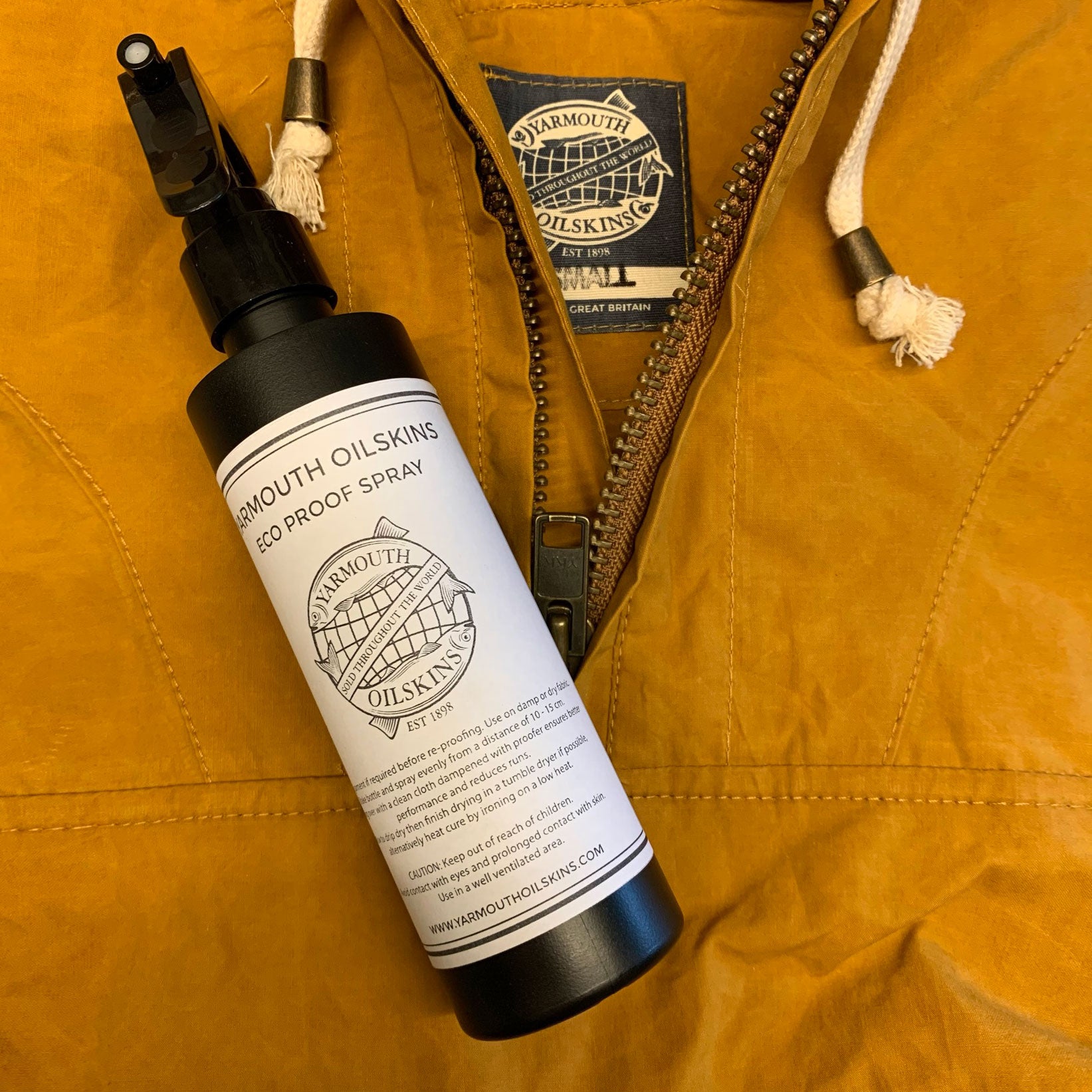 Eco Wax Proofing Spray 200ml
This re-proofing spray will rejuvenate the original water-repellency of the fabric used to make our Hooded Smock. It's very simple to use and will optimise the properties of the cloth throughout the lifetime of the garment.
The Yarmouth Oilskins Hooded Smock is made from waxed cotton — the original performance fabric, produced by Halley Stephenson est.1864, in Dundee Scotland. The traditional water-repellent finish of our smock offers a degree of protection from light rain, but is mostly windproof, designed to be worn over knitwear as protection from the elements.
Our Cotton is treated with a natural wax coating to produce fabric which has water repellent properties. It is nature's protection against the elements. Unlike many man-made repellent fabrics, waxes offer this barrier naturally. By using wax as a water repellent there is therefore less impact on the environment. The wax is also fully biodegradable.
The finish on our Hooded Smock remains effective for around 4 washes, then gradually becomes less effective with each machine wash.
We recommend washing your smock as little as possible , and allowing a natural worn patina to develop with time, which we think adds to the beauty.