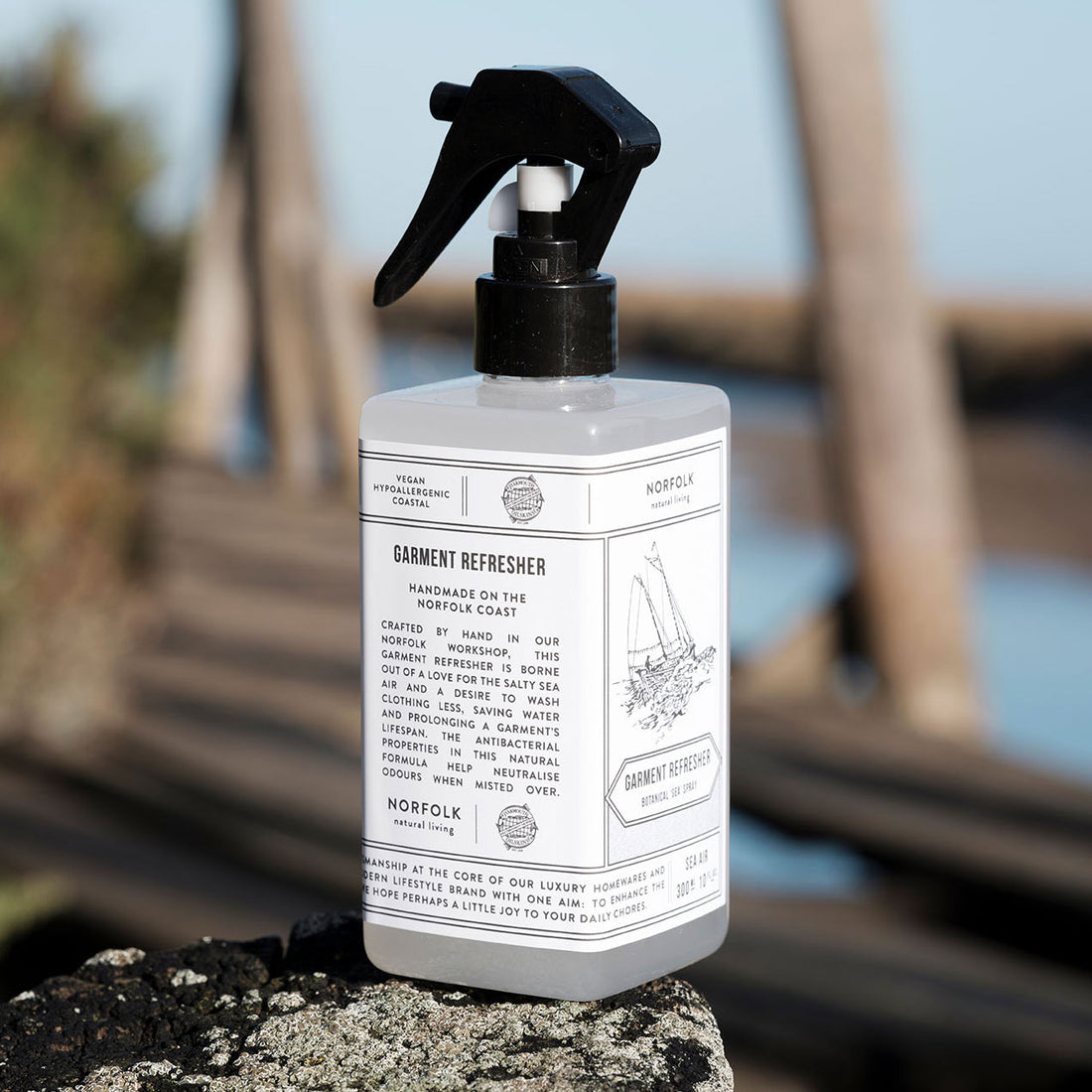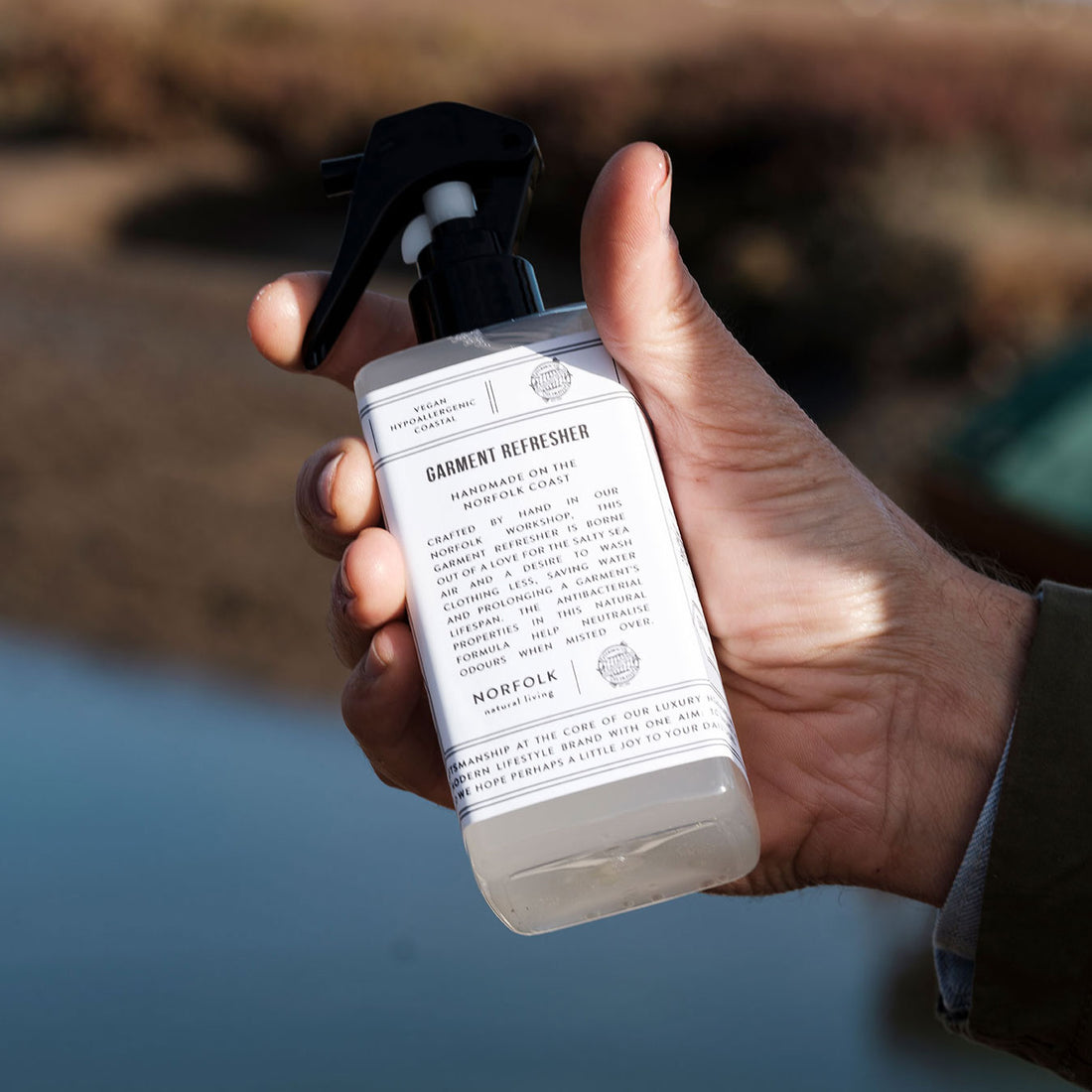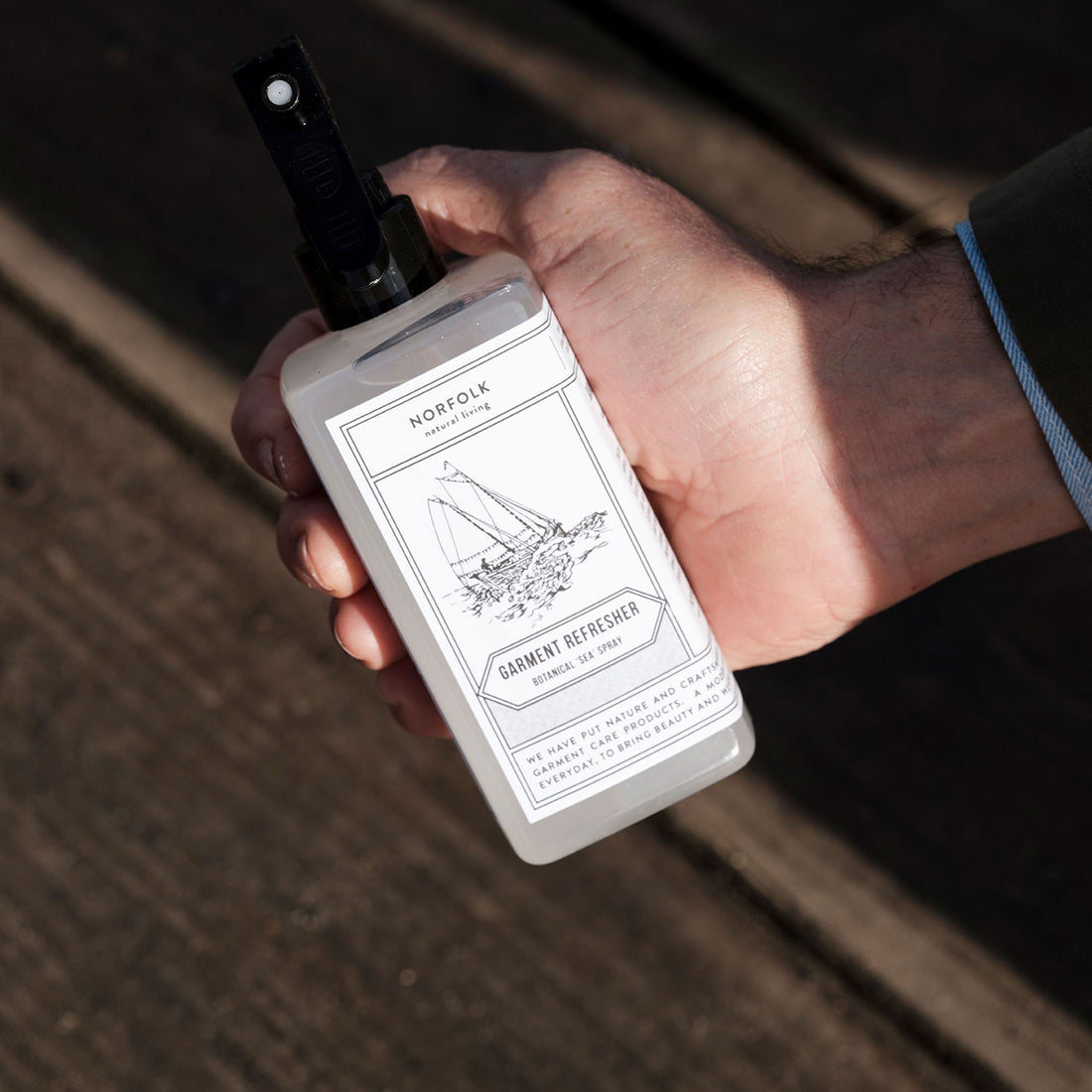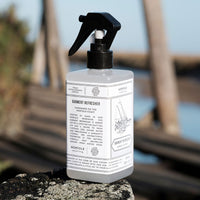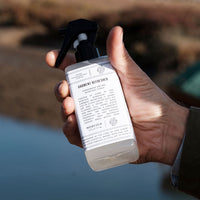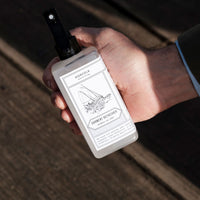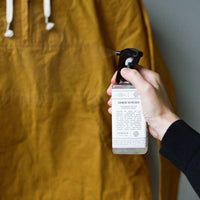 'Sea Air' Garment Refresher 300ml
Our refresher isn't just 'any spray,' Norfolk Natural Living use all natural ingredients and together we have developed a new fragrance called 'Sea Air,' designed to be the next best thing after actually spending a day on the coast; it's salty, crisp and if you are like us you will walk around constantly giving yourself a sniff!
We have been working with our friends from Norfolk Natural Living to develop a natural Garment Refresher spray.

An important part of making your clothes last is how you look after them and actually machine washing can be quite aggressive, our garment refresher is perfect for keeping clothes fresh between washing, ideally meaning you can wash them less and in turn helps them last. If we all wash our clothes a less we help the environment and ensure our investment stand the test of time.
This garment refresher works by breaking down bacteria left in clothing fibres created by perspiration, food smells etc. After a day's wear, simply spray your garment(s) before hanging them or putting them away - you can spray them inside and out and it can be used across our whole collection including, knitwear and waxed fabrics.

The garment refresher is not a stain remover, it will leave your clothes smelling fresh whilst also maintaining any natural fabric properties longer.

Ingredients: Distilled water, Which Hazel, Parfum, Gluconolactone & Sodium Benzoate (GSB). For up to date ingredients check back of packaging.