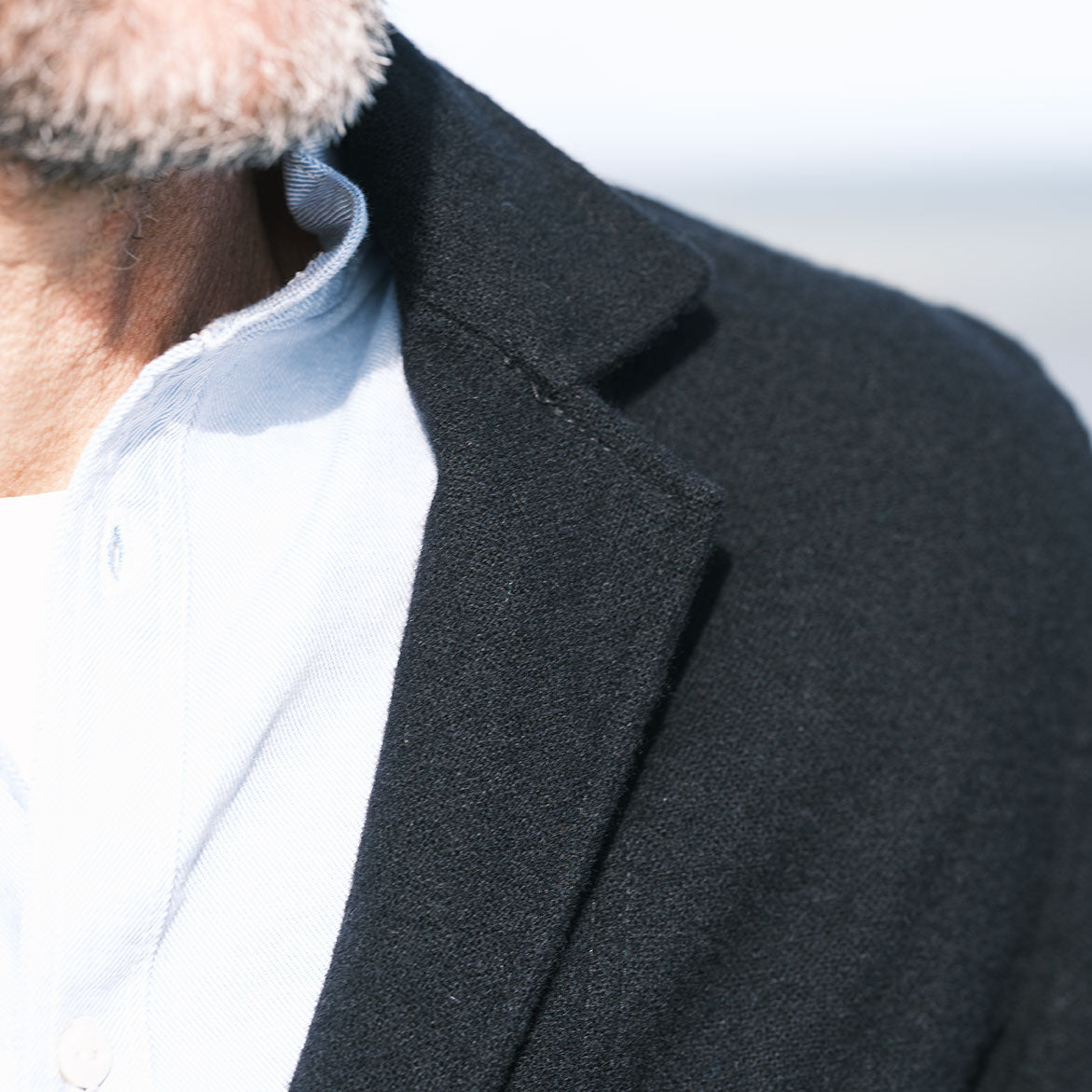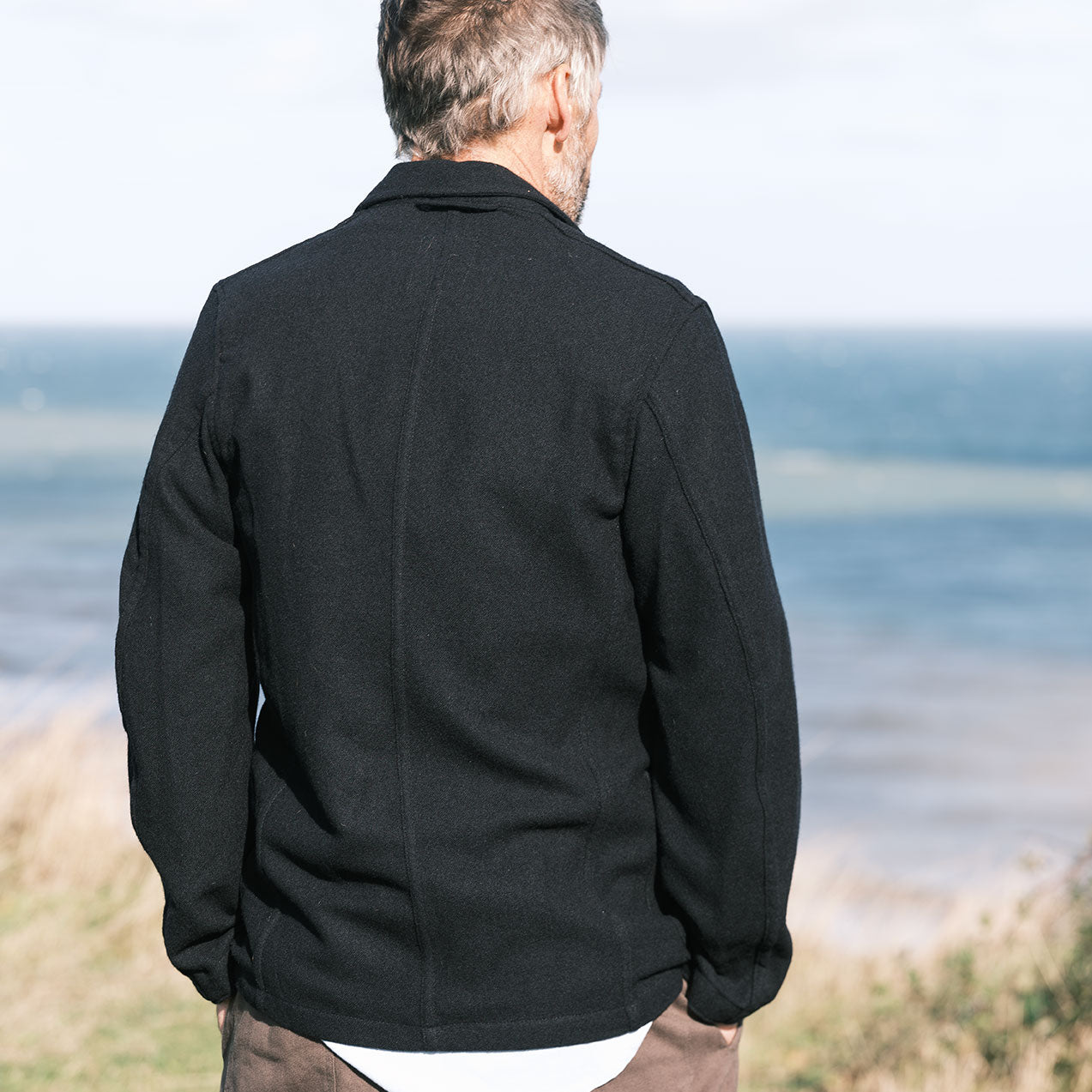 The Engineer Jacket - Navy Wool
Navy Wool
The Engineer's Jacket is a classic piece worn around the world for everything from business meetings to gardening. 
This edition is made from a soft deep navy wool that gives the Engineer's Jacket a totally different profile that is like that of a fleece (but natural of course).
Made in Great Yarmouth, Great Britain

The original Yarmouth Stores Drill Jacket was available in white only with detachable buttons and 3 outside pockets. Today, The Engineer Jacket is an iconic yet versatile silhouette is a single breasted 3 button relaxed fit.
The jacket is made from an open weave 100% wool cloth. It's unlined with French seams. It has traditional patch pockets with pen pocket detail and etched Corozo fisheye buttons.
We recommend cleaning this jacket as little as possible. After daily wear use our garment refresher to eliminate odour and keep it smelling fresh.

The jacket is dry clean only.