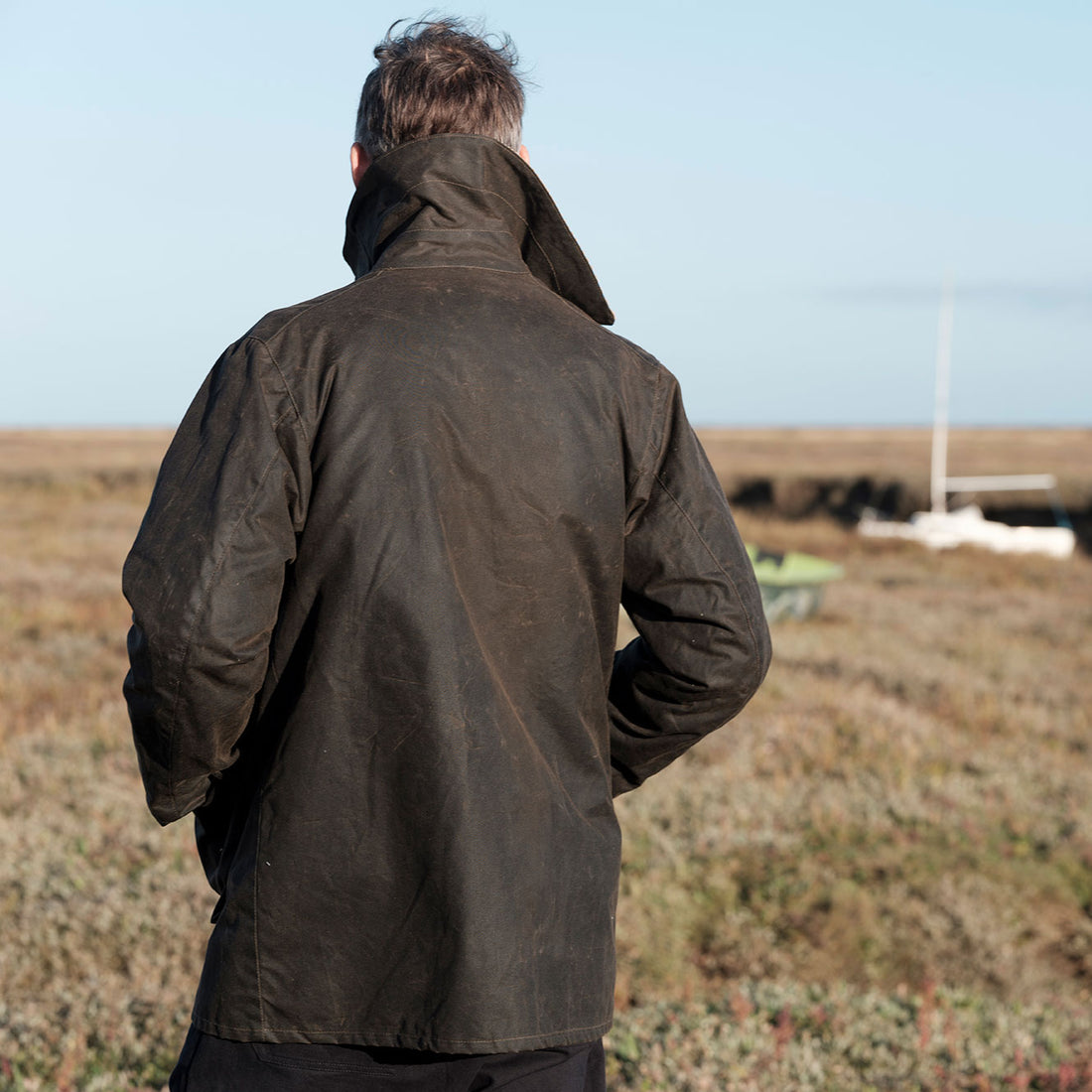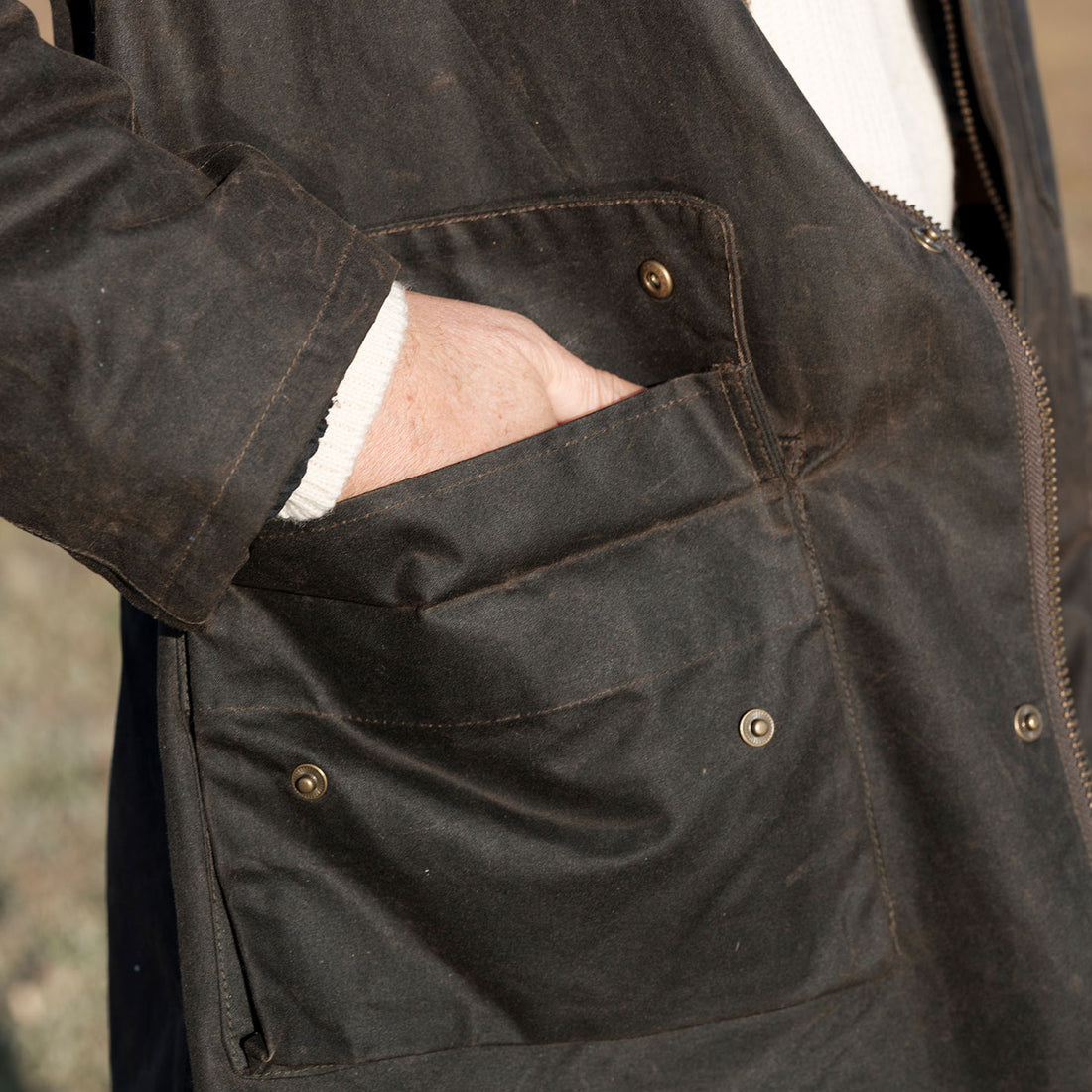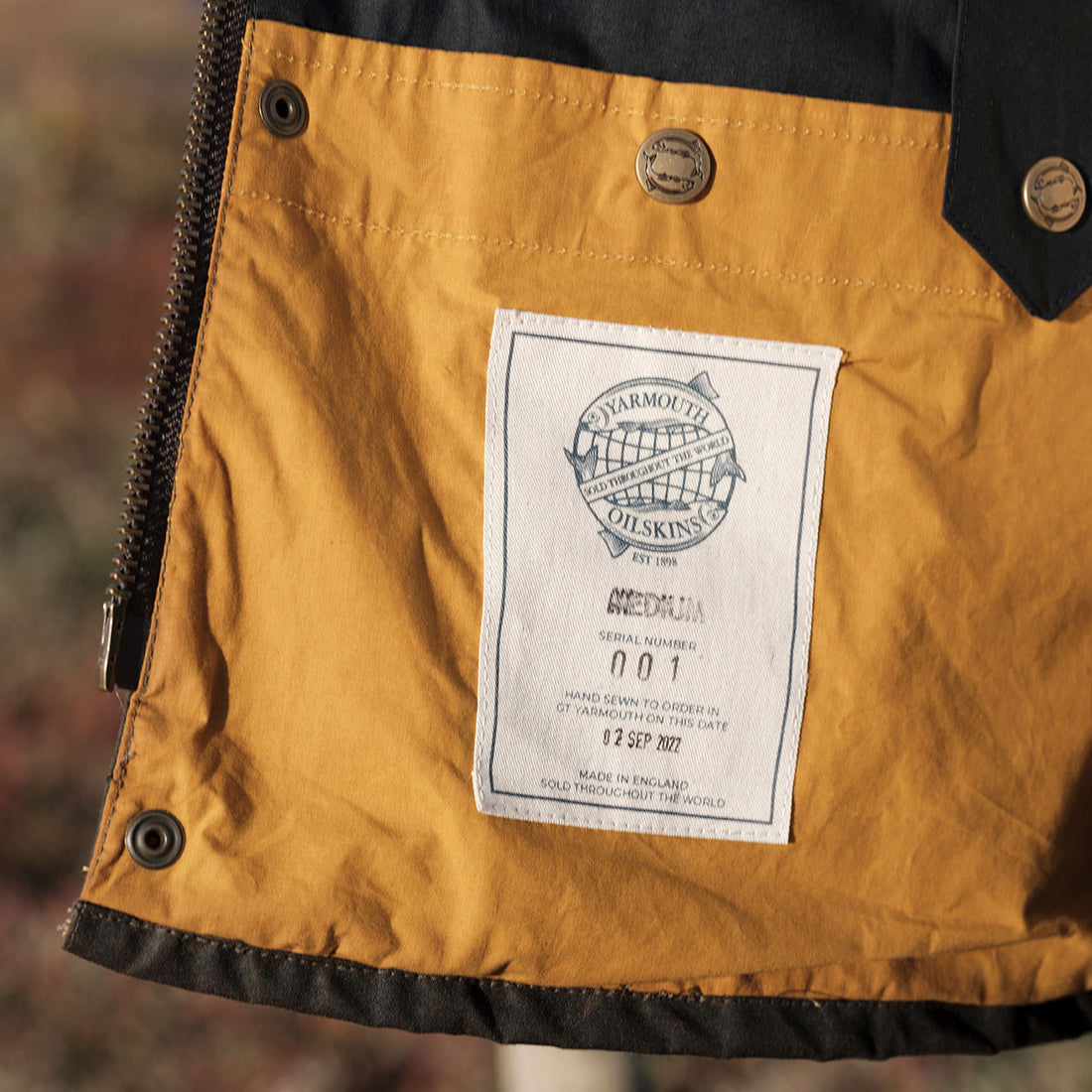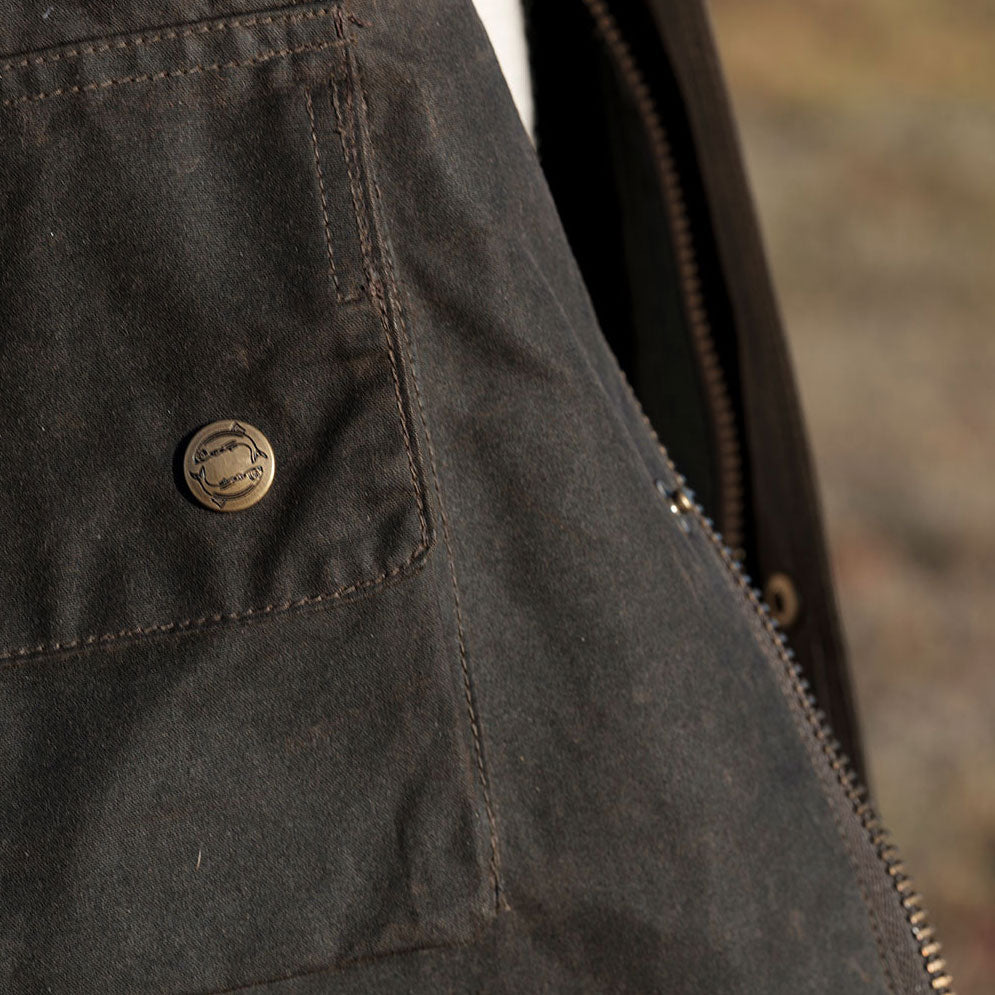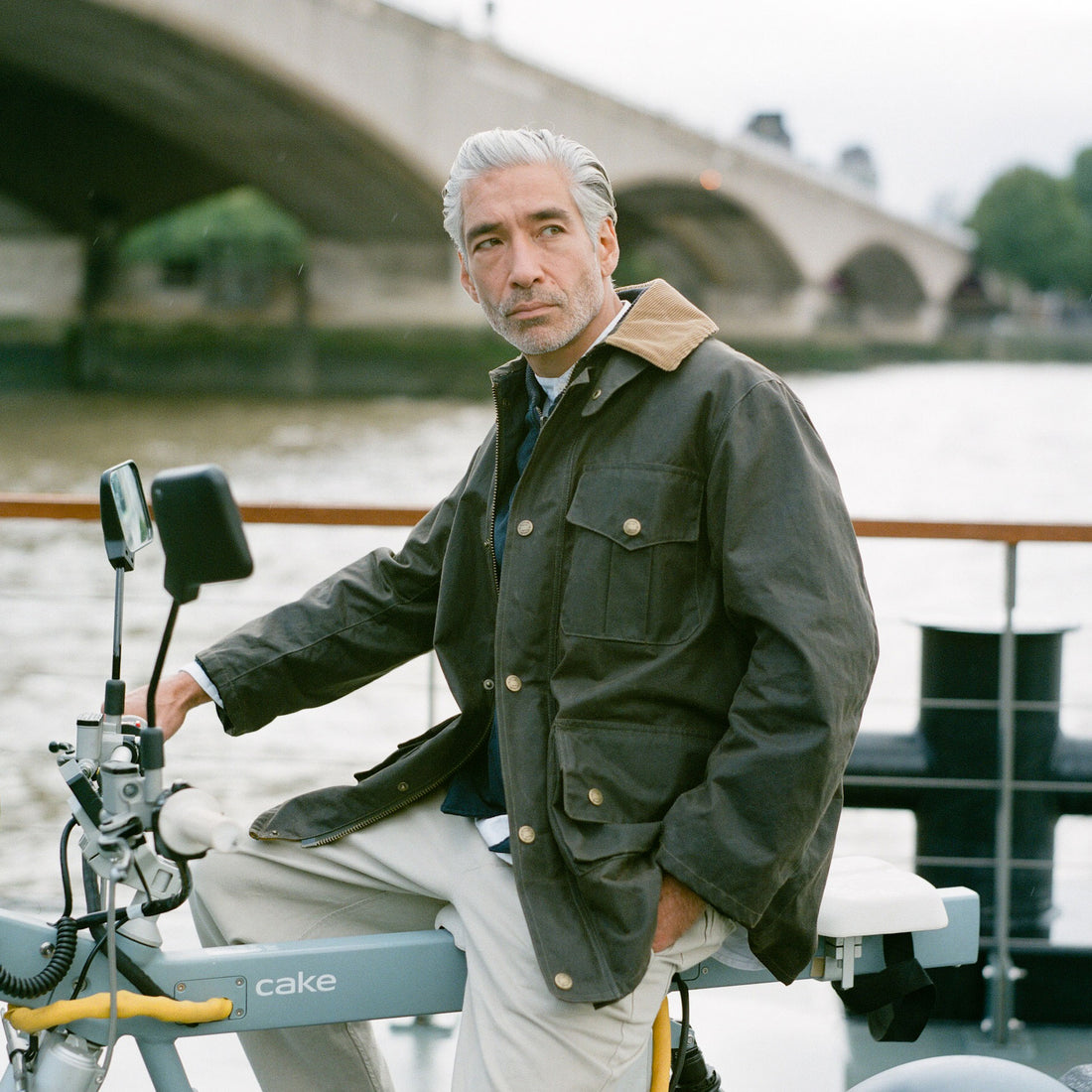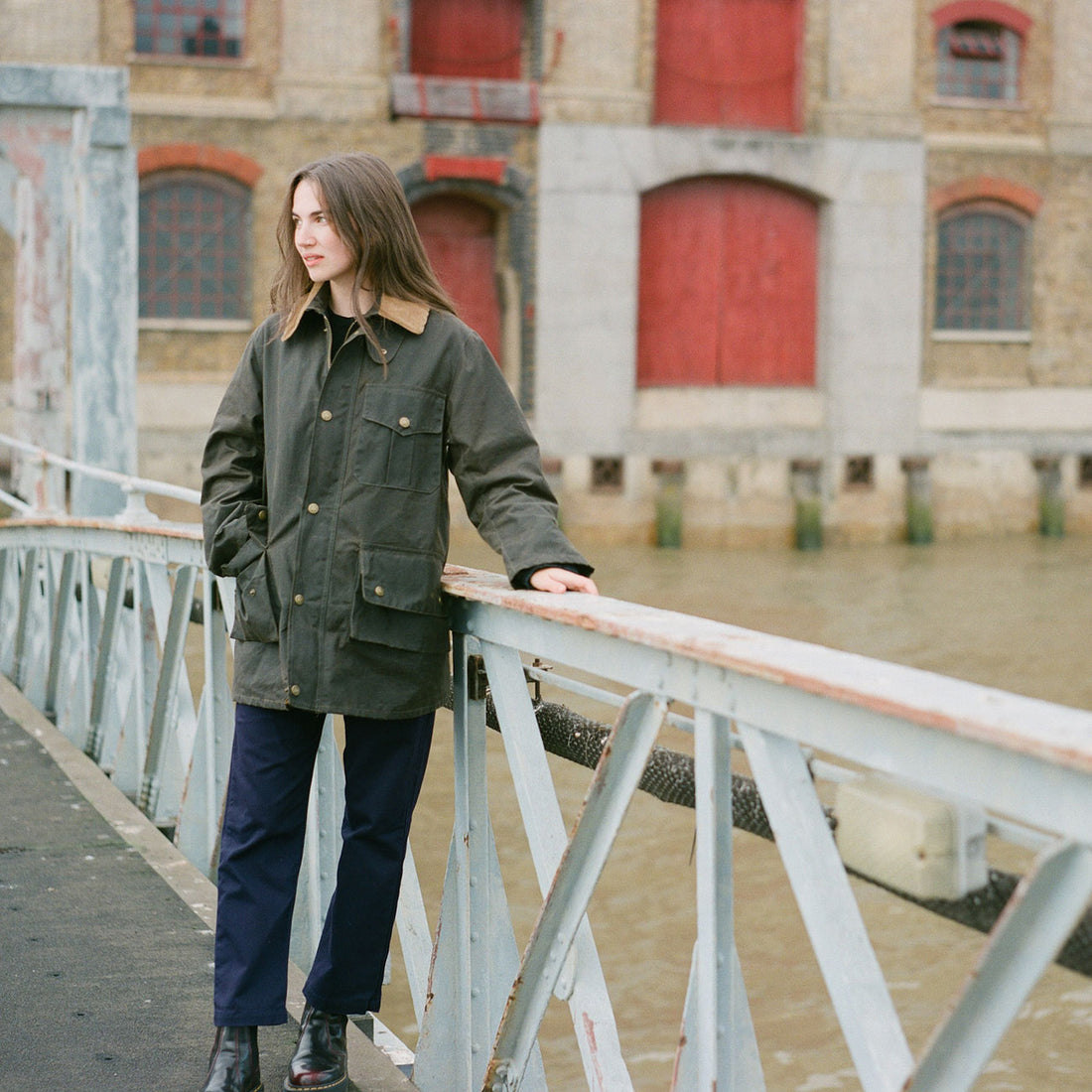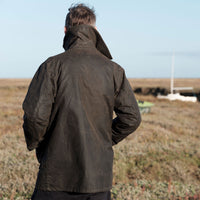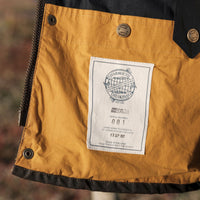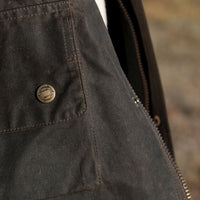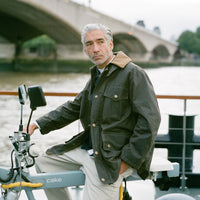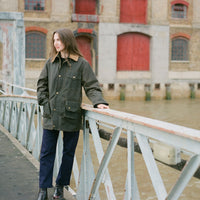 The 'NZ' Jacket - Dark Olive
Please Note: This product is made to order and has a lead time of 4-5 weeks
The NZ jacket is a significant part of Yarmouth Oilskins' history. This jacket has always been our 'signature' piece and so we are proud to be able to continue to make it in our factory .
All the NZ Jackets are made especially to order for the owner in our factory in Great Yarmouth by our expert craftspeople.
We ask you to allow 4-5 weeks for receipt of the jacket. We will keep you updated on the progress of your jacket during this time. 
Yarmouth Stores have manufactured Oilskin clothing for well over 100 years. Originally oilskin dressing was applied by hand to cotton calico in-house in our factory in Great Yarmouth. It's documented that in 1953 the factory would produce around 2000 oilskin garments per week.

NZ Waterproofs were first made by Yarmouth Stores in 1900 after the Company Director John Johnson travelled to New Zealand where manufacturers were experimenting with new methods of proofing using paraffin wax, which gave a much drier feeling alternative to sticky and heavy linseed oil used in the factory at the time. Johnson returned to Britain and created the 'NZ' line of waterproofs.

The NZ Jacket is based on a style taken from our archive of waxed jackets made throughout the C20th and updated for today.
For The NZ Jacket we have used wax from one of Britain's oldest wax cloth mills Halley Stevensons in Dundee, The cloth will age and antique through wear to develop patina unique to you and your jacket.

The corduroy collar is pre-washed to soften and lift the pile before manufacturing. The jacket is fully lined in lightweight navy cotton, with internal game pocket in dry wax and an internal chest pocket.

It has the chunkiest antique brass two way zip we could find which matches the zip on our archive coat.

The Collar fastens with a neck guard , and the zip is covered by a storm flap that secures with brass press studs. There's a pleated chest pocket ,plus two front bag style pockets with deep folding flaps.

We also make a detachable hood to attach to the NZ Jacket which is can be added as an option.

This jacket is intended to last a lifetime - and to just get better the more places you take it. Designed to last a lifetime – and to be passed on like a family heirloom as so many of our jackets were in the past.

All NZ jackets will be sequentially numbered by the maker on the inside label as they leave the sewing room.

Made in Great Yarmouth, Great Britain
We advise not to wash the NZ Jacket, but to allow it to air naturally , and develop its own natural patina over time. Any major marks can be spot cleaned . We also advise lightly misting the inside of your garment with our Garment Refresher to keep it fresh. It's waxed properties can be rejuvenated over time with the Wax Spray.