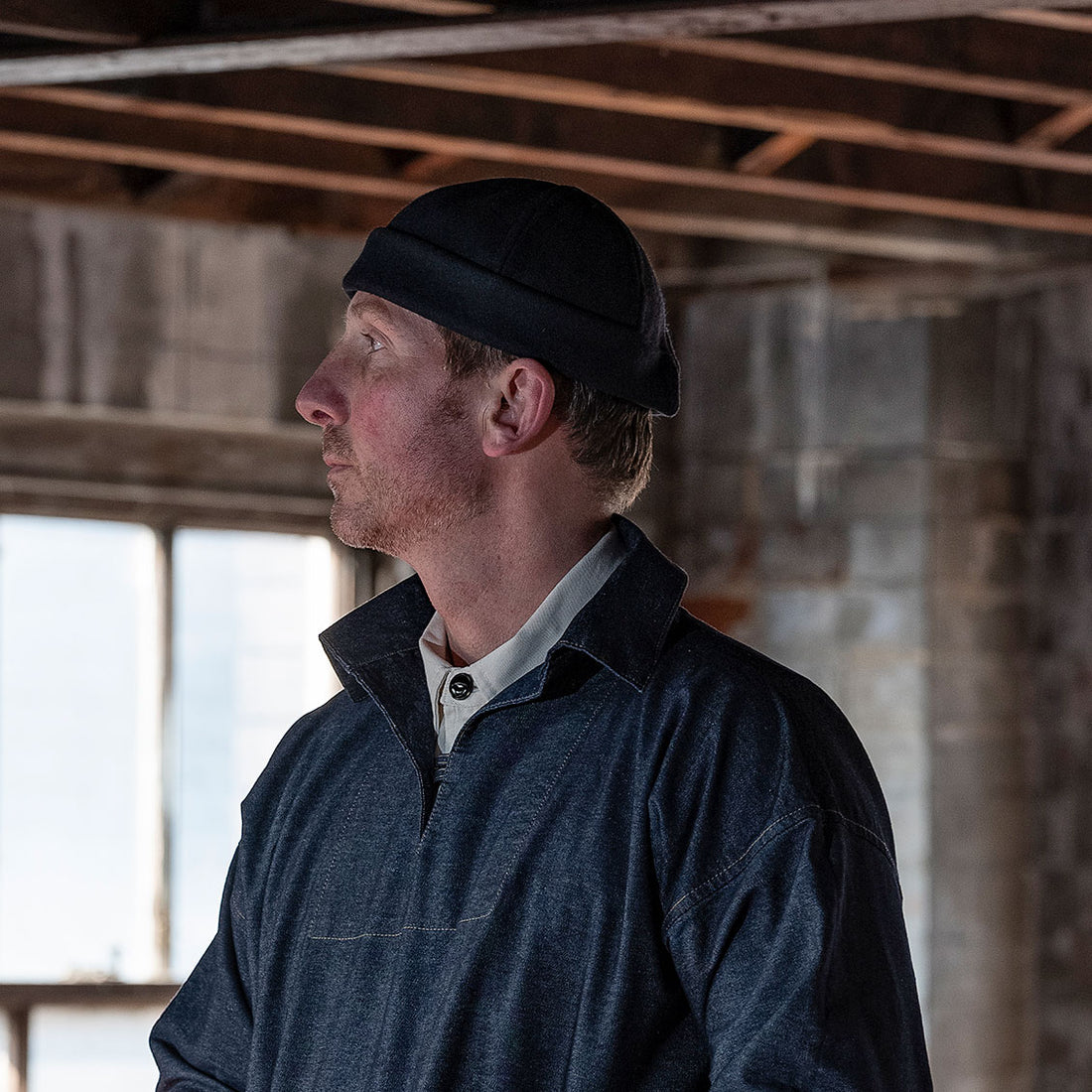 The Watchcap - Navy Wool Melton
The Story
The Watch cap in wool provides insulation and protection against the elements. It evolved as a snug fitting warm cap designed to keep out the elements while at sea. It is the epitome of durable , practical workwear.
The Detail
Made in 100% Wool Melton from heritage British mill Mallalieus of Delph est 1863.
All internal panel seams are bound flat for extra durability.
The cap has a back adjuster for size.
Cap circumference 18" to 24"
Made in Great Yarmouth , Great Britain