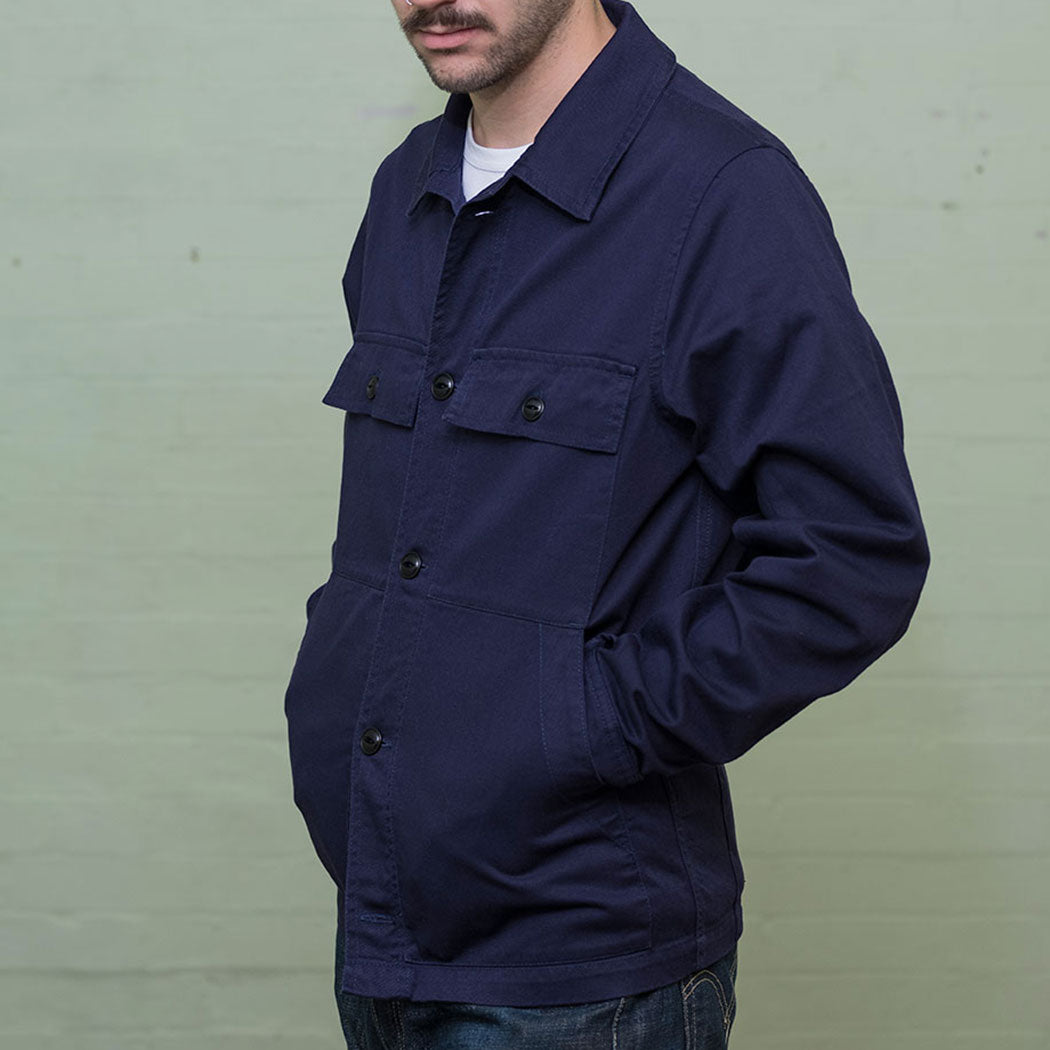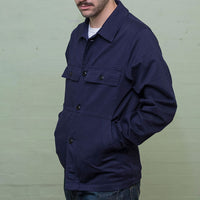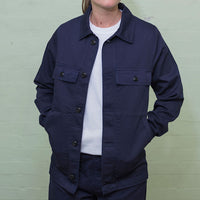 The Drivers Jacket - Navy
The Story
Originally known as the 'Bus Drivers Jacket' the garment became popular in the 1930's. A practical shorter jacket designed to be worn with matching trousers. The Drivers Jacket today has been crafted with a shirt collar, cut shorter in the waist offering a boxier silhouette with front etched Corozo fisheye button fastening.
The Detail
The jacket has generous chest pockets with buttoning pocket flaps which incorporate quarter side pockets. It has deep back yoke pleats for ease of movement. Made in 100% cotton twill, unlined with French seams the jacket is garment washed ensuring a relaxed silhouette.
Made in Great Yarmouth, Great Britain