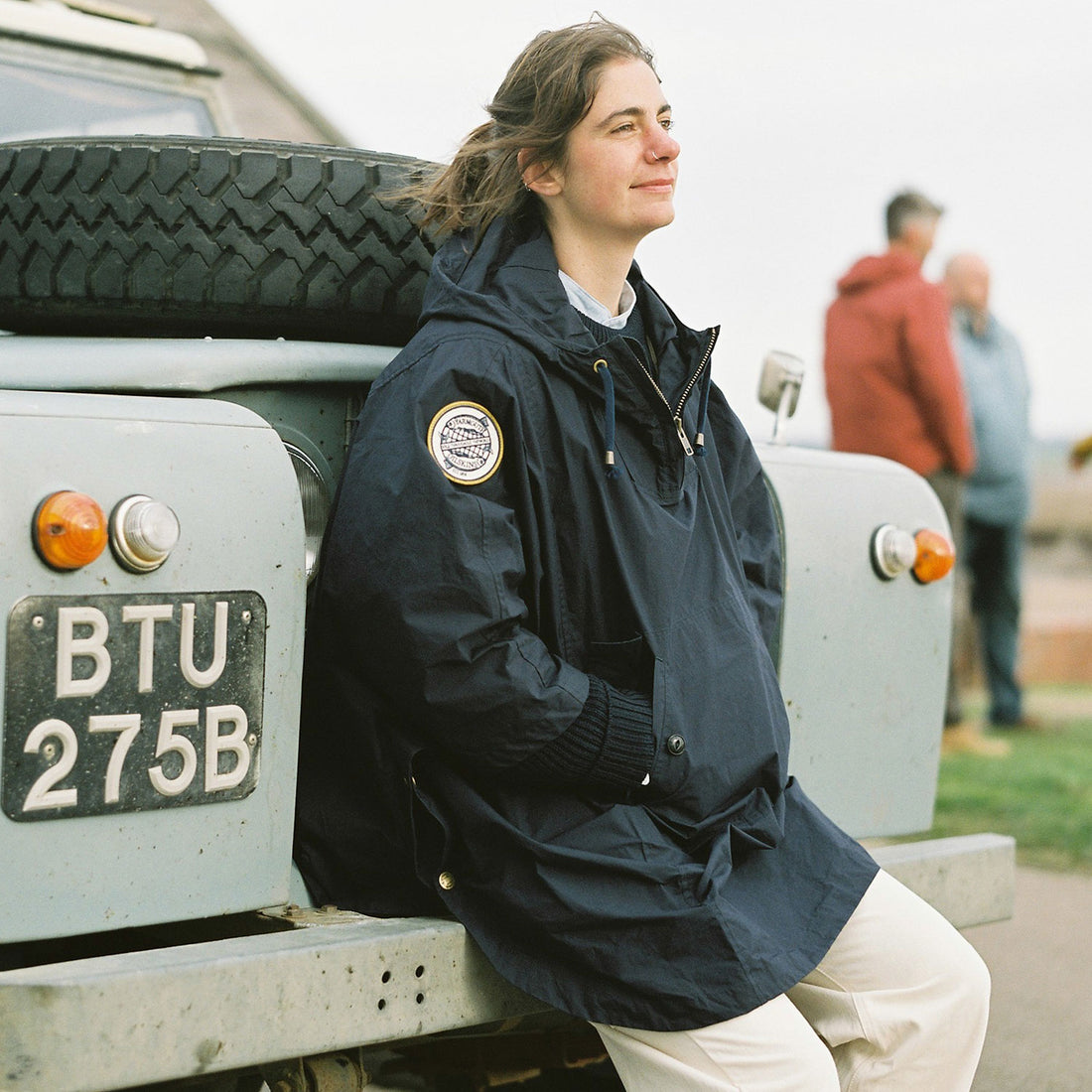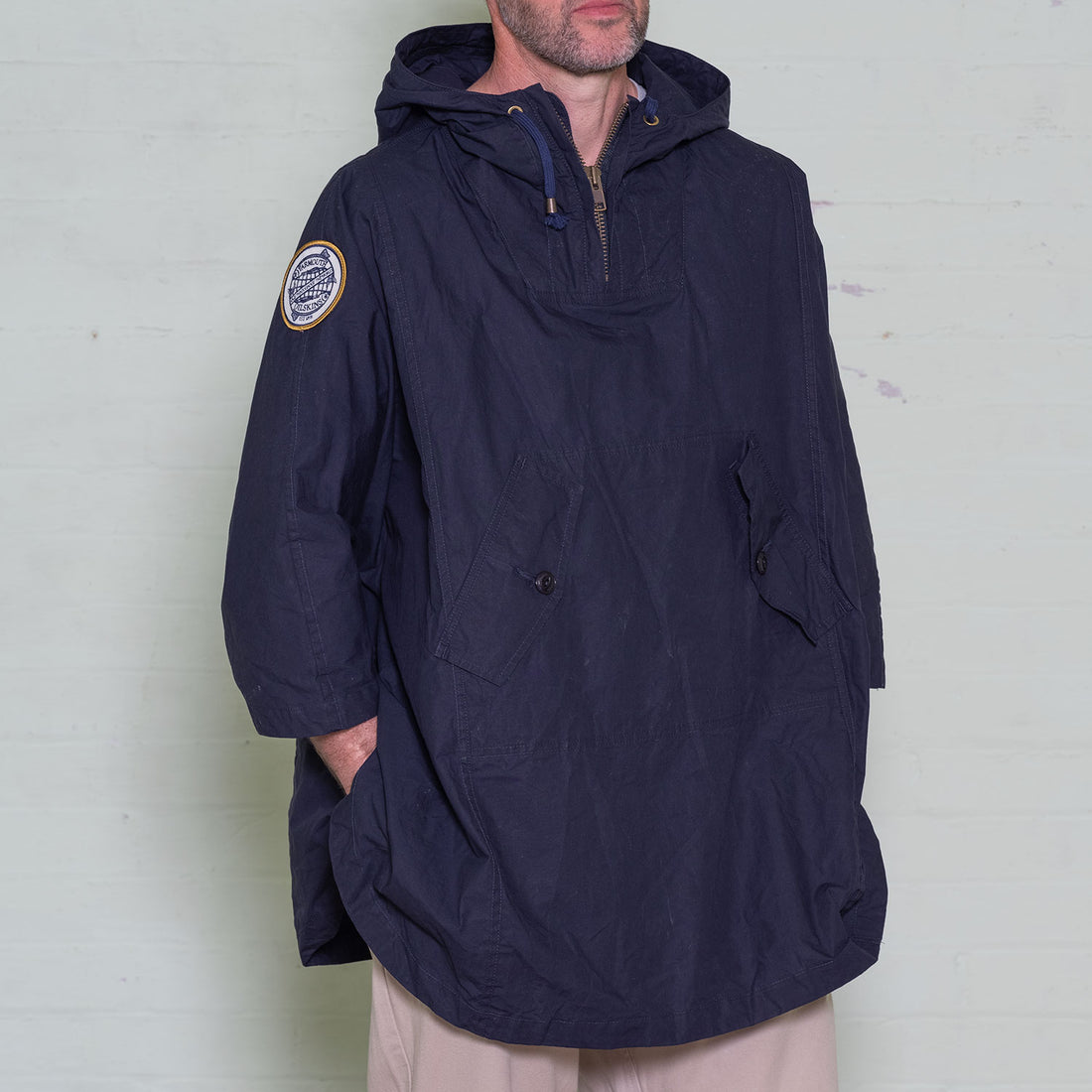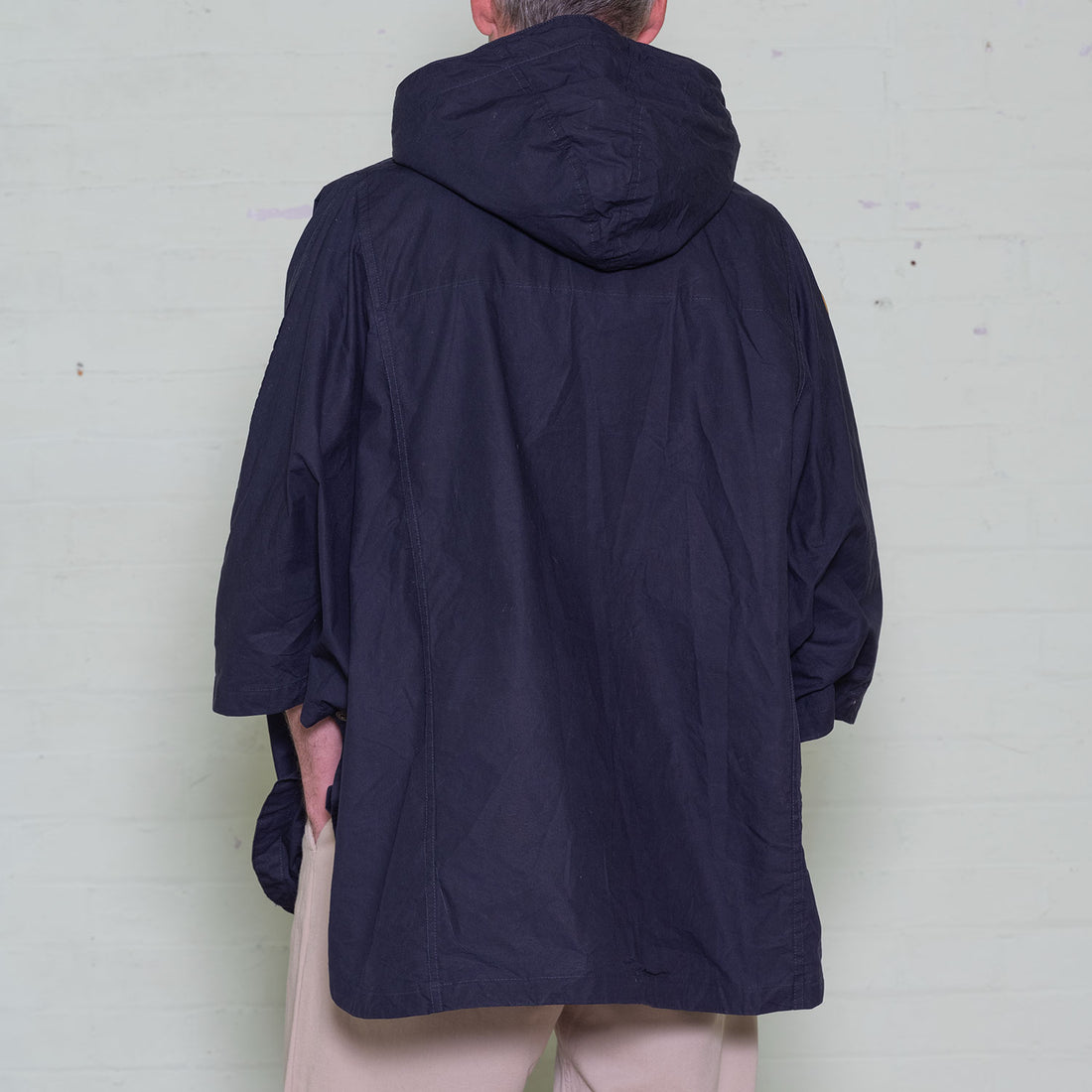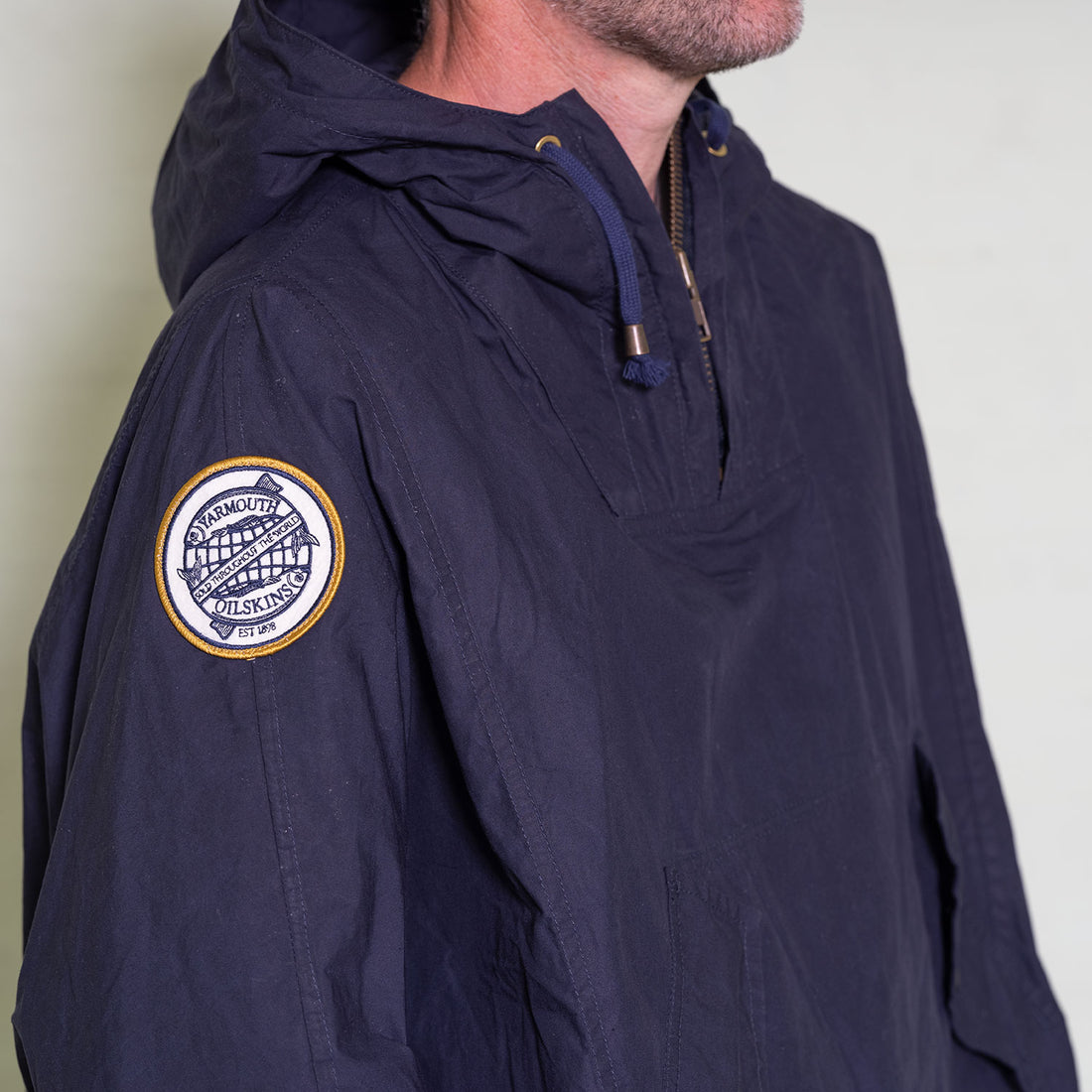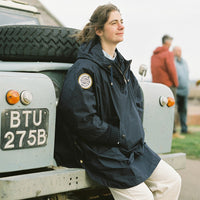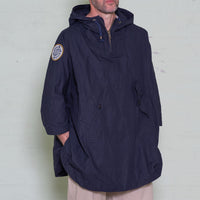 The Norfolk Sea Cape - Navy
The Story

Yarmouth Stores have manufactured oilskin clothing for well over 100 years, Oilskin dressing was applied by hand to calico cotton in-house in our factory in Great Yarmouth. It's documented that in 1953 the factory would produce around 2000 oilskin garments per week. Capes have featured in our catalogues since the beginning as a practical weatherproof coverall.
The Detail
Taking the very best details from our dry wax hooded smock , the cape is designed to be thrown on over layers to offer protection from wind and light showers.
We've used a modern lightweight wax fabric, produced in Dundee by one of Britain's oldest wax cloth mills. The emulsified wax finish cloth is lightweight breathable and weather repellent. It offers a soft tumbled appearance, keeping all the character of natural cotton. The patina will develop over time and just get better and better. The wax naturally picks up marks and creases through use, which adds to the character of the fabric itself.
This fabric is washable, line dried and light iron. After a number of washes the waxed finish may deteriorate, so we advise washing your smock as infrequently as possible . We also sell a specific wax spray for this fabric, should you wish to rejuvenate the waxed finish of your smock in time .
The cape is unlined, with branded brass press studs under the arm , and a sturdy brass zip. It has generous deep welt pockets with a buttoned storm flap, and a three piece hood.
The cape can be opened flat and used as a blanket to sit on or to huddle under. It also folds down and stows in it's own cloth bag.
The cape carries both our embroidered felt Yarmouth Oilskins patch.