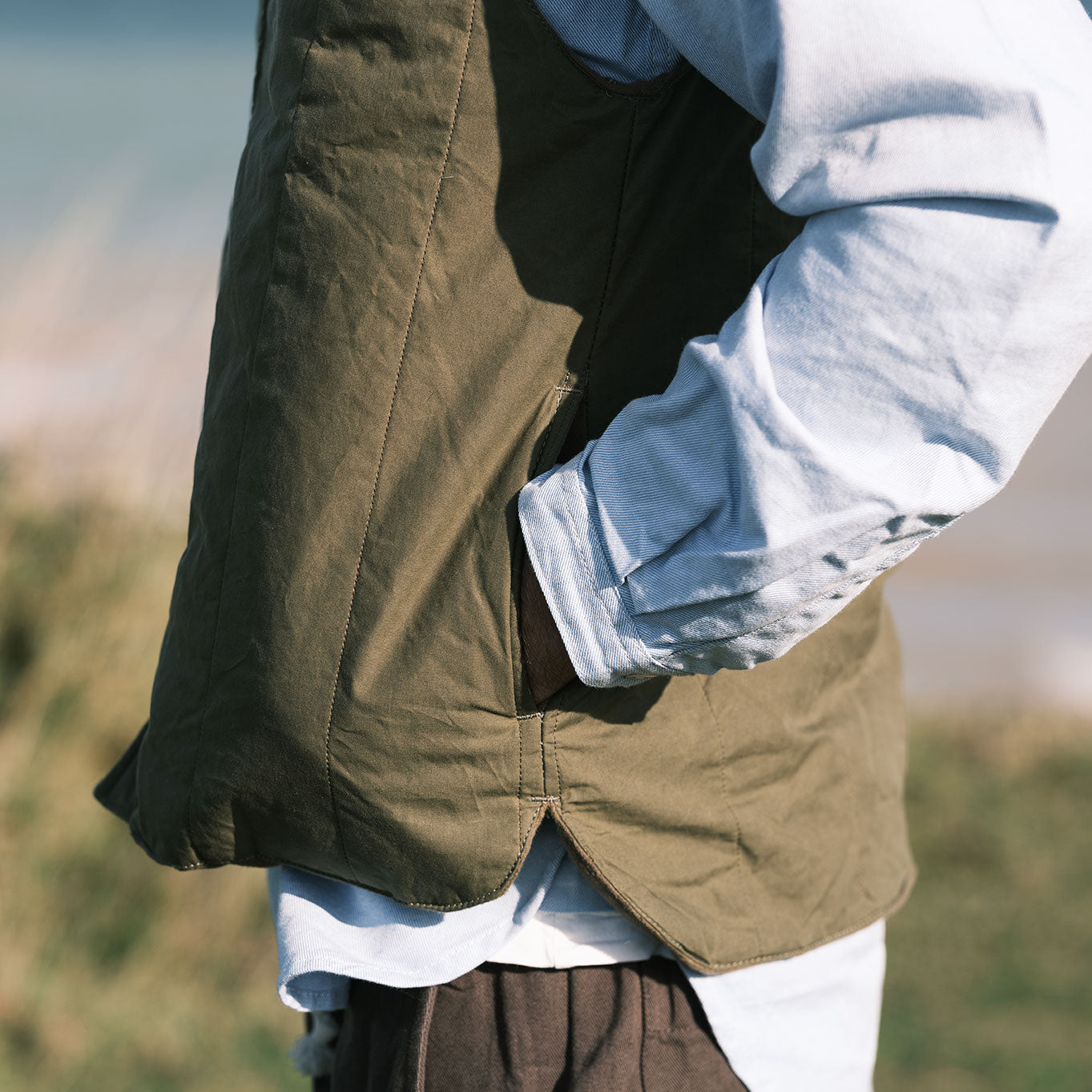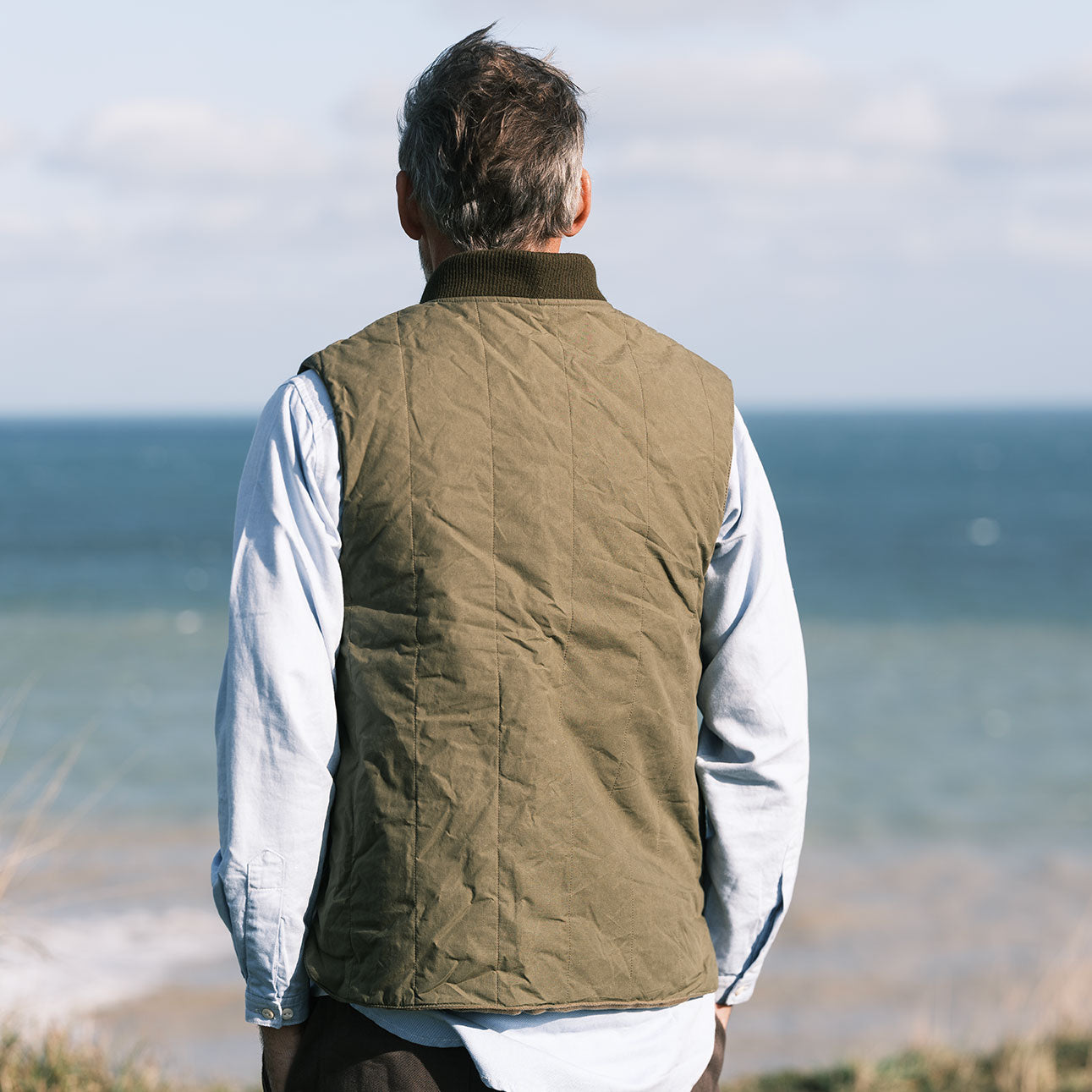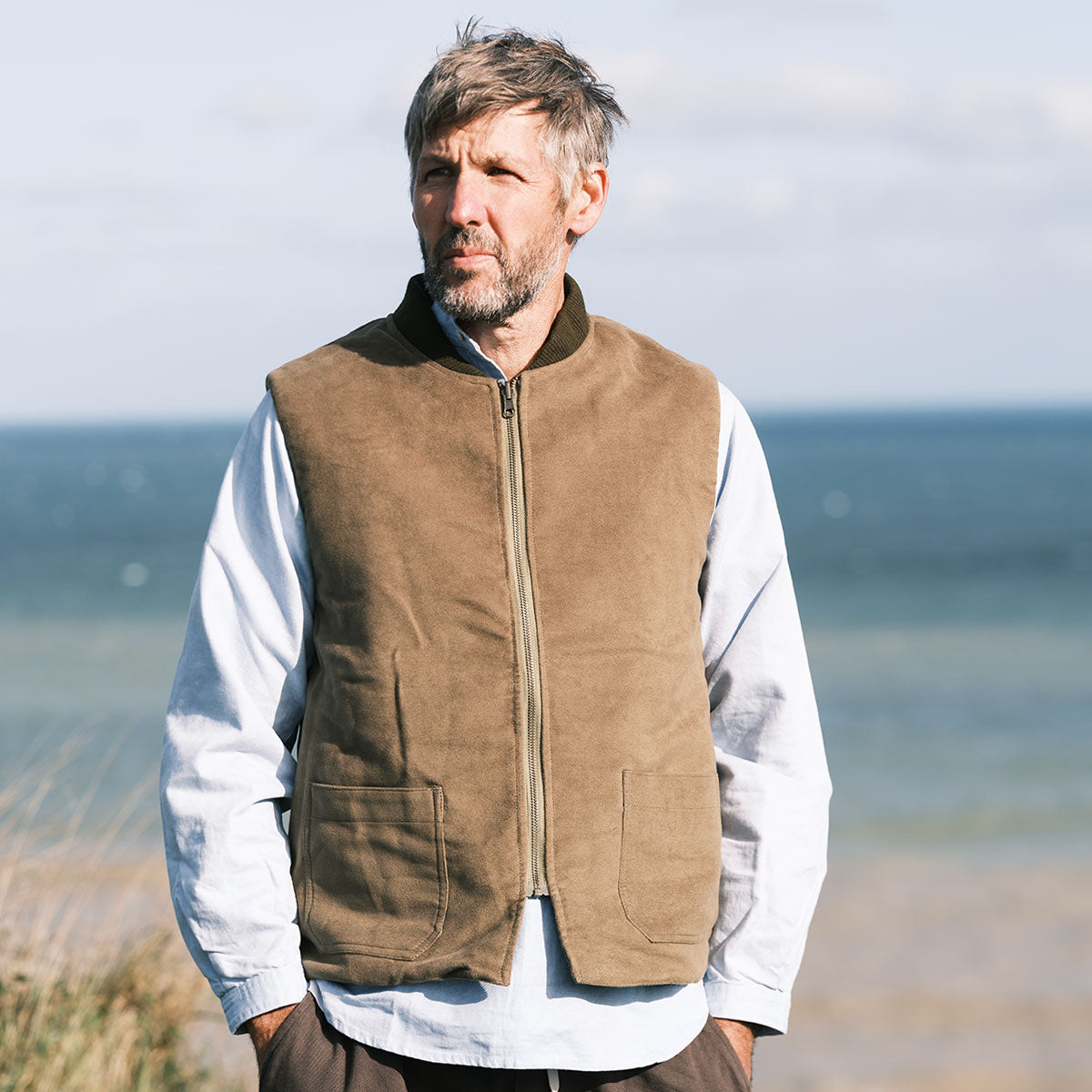 The Reversible Vest is the ideal mid-layer for when you want that added warmth; equally suitable as a top layer. 
We've selected natural fabrics throughout and the choice of a dry wax or moleskin outer depending on the kind of day you are having.
This fern edition is the ideal wardrobe staple
Yarmouth Oilskins pieces are designed to be layered, protecting the wearer from the elements using locally sourced natural fibres, such as wool and wax.

The Reversible Vest provides an insulated layer to be worn along with other Oilskins pieces, giving year round warmth and protection.

The Vest is also equally practical worn as a stand alone garment.
The Reversible vest uses the best of locally sourced fabrics to create sustainable garment made from all natural fibres.

One side is made from a modern lightweight and breathable dry wax fabric, produced in Dundee by one of Britain's oldest wax cloth mills , which has been quilted with 100% wool wadding for natural warmth and insulation.

The reverse side is made from 100% cotton moleskin , dyed and finished in Italy. The moleskin gives an amazing softness and warmth in a rich deep navy .There are side pockets on the waxed side , and patch front pockets on the moleskin.
The ribbed collar is cut from deadstock knitted ribbing from our fabric store. There's also a chunky antique brass reversible YKK zip allowing the vest to be worn either way around.

Made in Great Yarmouth Great Britain
We advise not to wash the vest but to allow it to air naturally, and develop its own natural patina over time. Any serious marks should be spot cleaned. We also advise lightly misting the inside of your garment with our Garment Refresher to keep it fresh.

It's waxed properties can be rejuvenated over time with the Wax Spray.